I hope you will agree with me when I say:
"Distant views can become easier to grasp with the help of the right Binoculars!"
Binoculars and Telescopes are the key tools to view faraway objects and materials. Although telescopes tend to be much more powerful, binoculars can be portable, as well as, compatible. Depending upon the preference of use, the right tool can provide you with ecstatic
Since you will have to make an extremely cautious decision at the time of buying, we have formulated this comprehensive guide. For the scope of this article, our focus is based on the Best 8×42 Binoculars. With the help of the Buying Guide provided, you will be able to make the right decision in no time!
You can also go through the article on the 5 Best 8-Inch Dobsonian Telescope in 2021 for a detailed review on telescopes under budget.
Best 8×42 Binoculars 2021:
The table below lists the top-rated 8×42 binoculars in 2021 that are surely going to provide you with promising views and imagery.
1. Nikon MONARCH 5

Why We Love It:
Crystal-clear Image Quality due to ED Glass
Comfortable due to its build material
Easy to Operate
Waterproof material allows it to be used under wet conditions
Dielectric Prism Coatings improve image quality
| | |
| --- | --- |
| Pros | Cons |
| ✅ED (extra-low dispersion) glass ensuring maximum input light | ❌ Bit Expensive |
| ✅ Durable due to strong, waterproof build | ❌ Field of View can be improved more |
| ✅ Lightweight build material making it easy to hold for long | |
| ✅Muulti-coated lens by Dielectric coatings for improved light intake | |
2. Vortex Optics Diamondback

Why We Love It:
Finest Budget Option as it is not very costly
Aluminum Shell providing better Build Quality
Offers High Close Focus for close viewing
Compatible with close-set eyes due to small IPD
Lightweight with just 21.8 ounces
| | |
| --- | --- |
| Pros | Cons |
| ✅Great Value for Money due to high-end features with low cost | ❌ No Zoom Settings |
| ✅ Reduces Chromatic Aberration | ❌ Slightly on the heavier side |
| ✅Sharp Image Quality due dielectric coatings | |
| ✅Great Close Focus Range | |
3. Athlon Optics Midas G2

Why We Love It:
Easily Adjustable so everyone can use
 Compatible with People with Eyeglasses
Features ED Glass Lens for better image quality
High-end Features with just only under $300
UHD Lens System increases the amount of light bouncing on the prism system
| | |
| --- | --- |
| Pros | Cons |
| ✅ED Glass for better image qualtiy | ❌ Uncomfortable Eyepiece |
| ✅ Highly Adjustable for anyone to use | ❌ Focus knobs are a little fussy to operate |
| ✅Highly Compatible for People with Glasses | |
| ✅Under budget option that is not heavy on the pocket | |
4. Celestron Nature DX

Why We Love It:
Multi-Coated Lenses for Better Image Quality
Rugged Build Material makes it appropriate for hunting
Highly Compatible for Outdoor Use
Provides High-Quality Close-up views for nearby objects
Waterproof material allows them to be used under rain
| | |
| --- | --- |
| Pros | Cons |
| ✅Great Close View Mode for nearby objects | ❌ Uncomfortable |
| ✅ Inexpensive | ❌ Low Distant Image Quality |
| ✅Rugged, Waterproof Exterior for outdoor use | |
| ✅High resolution provides great clarity | |
5. Vanguard Spirit XF

Why We Love It:
Immersive Field of View providing an amazing viewing experience
High-Grip Build Material makes it easy to hold
Comfortable to hold for a long duration
Easy to Use so beginners can use it, too
Great Diopter Adjustment so off-center can be easily resolved
| | |
| --- | --- |
| Pros | Cons |
| ✅ED Glass for better image quality | ❌ Slightly Narrow Field of View |
| ✅ Not very heavy on the pocket | ❌ Edge shading hampers field of view |
| ✅Easy to carry around because of lightweigt | |
| ✅Can be close to the object due to short close focus | |
Buying Guide
At the time of buying a binocular, you must know all about the key features to ponder over in order to make an appropriate judgment. However, listing the right features can become a little tricky.
Not to worry, because we have gathered, in this section, all the necessary features of a binocular. Besides all of them being 8×42, there are some other factors that stand equally important at the time of buying. All of these necessary features are described below, in detail.
This should be on the top of your mind that "in order to buy a binocular, you should try it on first."
Interpupillary Distance
One of the most distinguishing factors about a binocular is its adjustability. The adjustable quality allows customization with respect to each user. One such aspect of its adjustability is the Interpupillary Distance (IPD).
IPD is the distance between the centers of the pupils of your eyes.
The barrels of a binocular can slide from side to side, within a specific range. By holding the binoculars, while looking through them, try to mode the barrels so that the two viewing circles merge into one. Usually, most people do not face any difficulty in this regard. However, discrepancies always stand a chance.

Therefore, before beginning to look for a binocular, measure and note down your own IPD. Binoculars have IPD ranges provided in their specifications. Hence, you can easily match your IPD with the exact range.
Moreover, for closer objects, you sometimes have to move the barrels even closer. This is so because your eyes converge on closer objects by moving towards each other. Hence, you must be able to acquire a flexible range according to your needs.
While trying out various binoculars, focus the stiffness of the barrels. Barrels should not be too stiff for them to be difficult to slide. On the other hand, they should be stiff enough to hold their position well.
Diopter Adjustment
The diopter adjustment is another aspect of the adjustability factor of a binocular. It helps to provide you with an ideal image.
The diopter adjustment permits you to move one of the two eyepieces, in order to make up for any of the differences between both eyes.

You might notice at some point that one side of the binocular is out of focus. Most of the time, the diopter adjustment is just set off-center. By moving it to the center, the result is instantly better.
However, you might need to find its ideal position by testing it out. Moreover, most binoculars do have a scale to measure the setting of the diopter adjustment.
The diopter adjustment should also be able to move easily. However, along with that, it should also be stiff. These conditions hold importance since they not only make it easy to use but also make it capable of retaining its specified position.
Eye Relief
Not only the barrels of a binocular are adjustable, but you can also twist the eyecups to maintain a feasible distance between your eyes and the eyepieces. This distance, when accurately adjusted, helps you view the full image.
By twisting the eyecups all the way in at their shortest distance, hold the binocular away from your eyes. In the case of glasses, remove them beforehand. Now aim the binoculars at a bright spot outdoors or at a window. You will be able to see tiny circles of light in the center of the eyepieces.
By gradually bringing the binocular closer to your eyes, measure the distance at which the image fills the eyepieces. By moving the binocular any closer than this distance, you should be able to see black circles closing in from the edges. This distance is measured between your eyes and the binocular.
Eye relief is the ideal distance between the lens of the eyepiece and your eyes in order to display a full image.

Therefore, with or without glasses, you will have to set this distance between your eyes and the eyepiece's lens. This distance can be set by twisting the eyecups, in or out.
Like many other factors, eye relief tends to differ among various types of binoculars. For instance, binoculars with short eye relief are usually not suitable for people with glasses.
This occurs because the glasses push the lens away from the eyes. Longer eye reliefs cover-up that extra distance. Mostly, 16-mm eye relief is suitable for people with glasses.
Furthermore, face shapes and structures also affect the selection of eye relief. Sice, binoculars are to be adjusted around the eyes to provide a stable image, the bone structure matters a lot!
Close Focus
Just like any of the other products you buy, buying binoculars also greatly depend on the need. Therefore, if you are in need of a binocular that not only views faraway objects but closer ones too, you need to take into account its close focus.
Close focus refers to how close you can clearly view an object.
By using the same target, from the same distance, try out different options. You can, then, easily determine which one of your options has the greatest close focus.
Resolution
If you are extremely keen on the features of your binocular then it would be beneficial not to rely on the stated specifications. Although binoculars come with specified magnification ranges, they still, however, may vary in resolution.
The resolution of a binocular refers to how well a binocular can view details.
Therefore, if you are the type of person with a need for details, at all times, then the resolution is a must check. However, it must be remembered that the resolution of a binocular needs to be checked under controlled conditions. For each binocular, the external, as well as internal, settings must not be changed.
These conditions may include the interpupillary distance, eye relief, target, distance from the target, amount of light, and temperature. Also, you should use a stable position, such as a tripod stand, for setting up the binoculars.
The following video can be a great source of help as well to understand the nature of buying binoculars.
Other Preliminary Factors
Besides these performance-based factors, there can be other determining factors, too. For instance, you need to be able to know how much you are willing to spend on the binoculars. Once the price is decided, the number of options becomes limited and the process becomes easier.
Moreover, the size of the binoculars is also an important factor. Since each individual has his/her own body type and size, every binocular would fit differently. Hence, it is necessary to choose the one that suits you and fits in your hands accurately.
Last, but not least, technical tools must always be backed with an admirable warranty. This is necessary to believe that the product is made to last long and any technical error would highly be unlikely.
All these factors are, in one way or another, dependant on one another. However, a product may not be able to offer all of these qualities in one. Hence, it remains on to you to decide the hierarchy of the importance of these determining factors.
Looking for related articles? Here's one we think you'd like:
Conclusion
This sums up our comprehensive guide on the finest 8×42 binoculars that you can lay your hands on. Even if you are new to the market, the buying guide is there to sort the matter out for you. All you need to know what do you expect from the product and then the rest is a smooth process to follow.
With the help of this article, you will be able to find all the types of binoculars, be it compact 8×42 binoculars or mid-priced 8×42 binoculars. Some of the most trusted brands Celestron binoculars in the 8×42 category or Nikon Monarch 8×42 6.3 waterproof have been reviewed for you.
The best part is that all of these are the finest 8×42 binoculars under $500!
At the time of buying, there may be some frequent confusions between 8×32 vs 8×42 binoculars. Both of them provide the same magnification but the binoculars with 8×42 will produce better image quality.
However, you can check out a different category by going through our article on the 8 Best 20X50 Binoculars Review in 2021.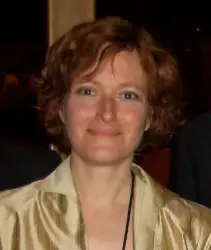 Latest posts by Mary Robinette Kowal
(see all)