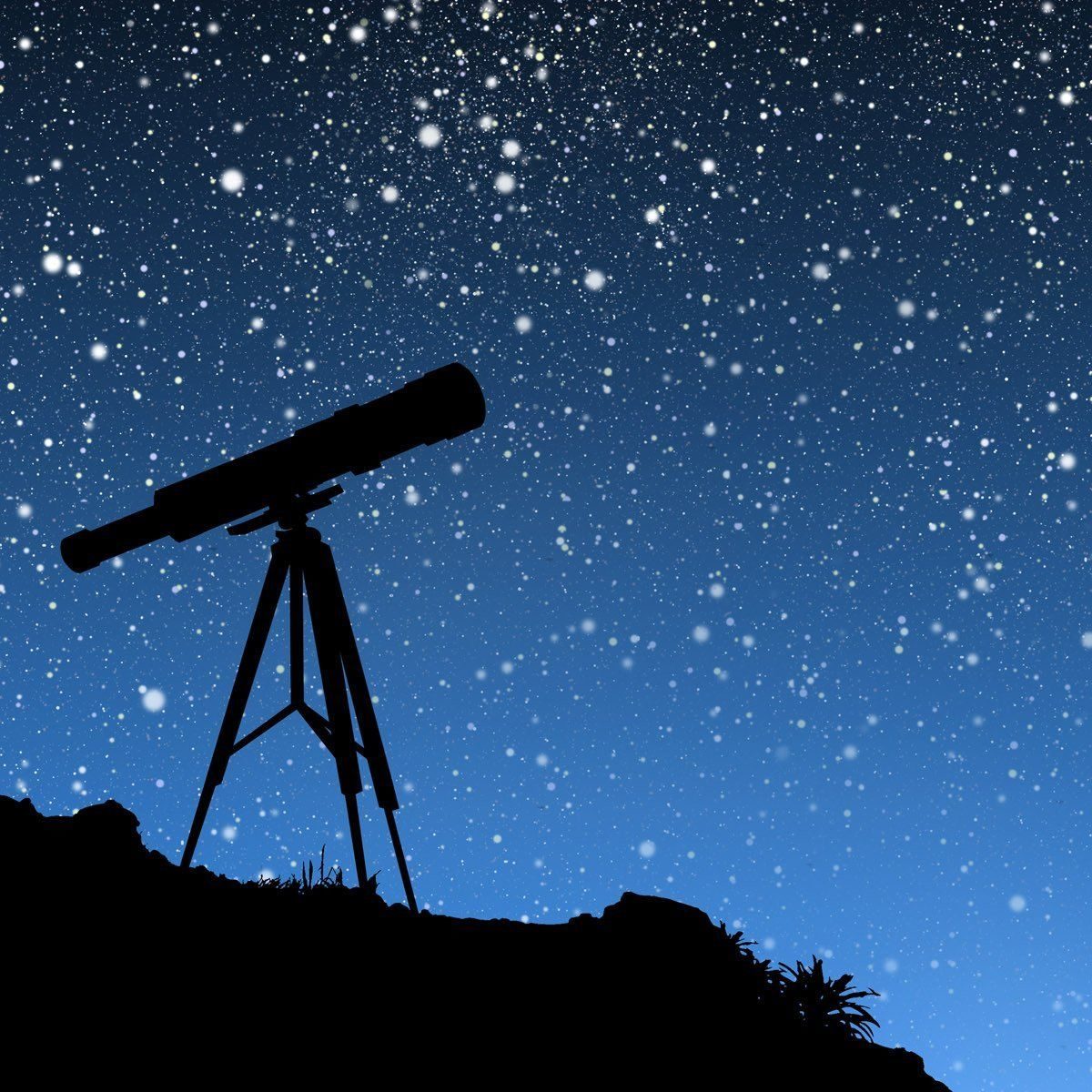 I hope you agree with me when I say:
That peering into the vastness of space and observing celestial bodies in our galaxy is exciting, but the thought of buying a new telescope is equally if not scarier
If you enjoy astronomy, experts will most likely tell you to buy a Dobsonian telescope. So why are they so popular? Well, that answer lies in its simplicity and that they're economical, you shouldn't be fooled. However, these telescopes are used worldwide by beginners and experts alike because of their feasibility and functionality. 
Now, these telescopes can range from small 6 inch sizes up to 30-inch large Dobsonian telescopes. Generally, 8-inch is considered a good size with the perfect balance between portability and light gathering capability. If you're worried about ending up buying the wrong telescope, then stop worrying; this guide was made just for you. After weighing in all the options and doing extensive research, we've managed to compile this list of The Telescopes below.
Things to consider before buying:
Aperture: Arguably the most important component of a Dobsonian telescope is the aperture size. Simply put, the aperture size is the size of the primary mirror, and the larger the mirror, the greater amount of light that it can capture. The greater the amount of light captured means brighter images with better resolution; simply put, a larger aperture size allows you to view more objects with greater clarity. This doesn't mean you should go for the biggest aperture size that your wallet allows. You need to realize that larger aperture sizes mean the bigger and less transportable your telescope will be. Don't make the mistake of buying a large aperture telescope and never using it due to its bulky nature. Always remember the best telescope is one that is used often. As a general rule of thumb, 6-8" aperture strike the perfect balance between form and function.
Best 8-inch Dobsonian Telescope 2022
Here are the top Dobsonian 8 inch telescopes you can find in the market:
Focal Length: Another important aspect to look out for when buying a Dobsonian is the focal length of the telescope. Focal length is the distance from the objective lens to the eyepiece and has a major role in determining the telescope's magnifying power. As a general rule of thumb, telescopes with larger focal lengths tend to be longer, and those with short focal lengths are shorter and smaller. Generally, the smaller the focal distance, the larger field of view you'll have when using the telescope, making it great for viewing star clusters, large nebulae, etc. Longer focal distance translates to a narrower field of vision, allowing you to zoom in and magnify the image more on your target, giving you a more detailed close-up view of smaller objects.
For more check out Best Dobsonian Telescope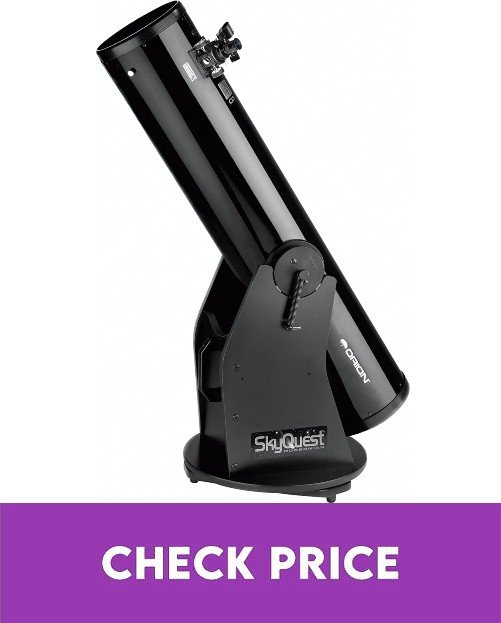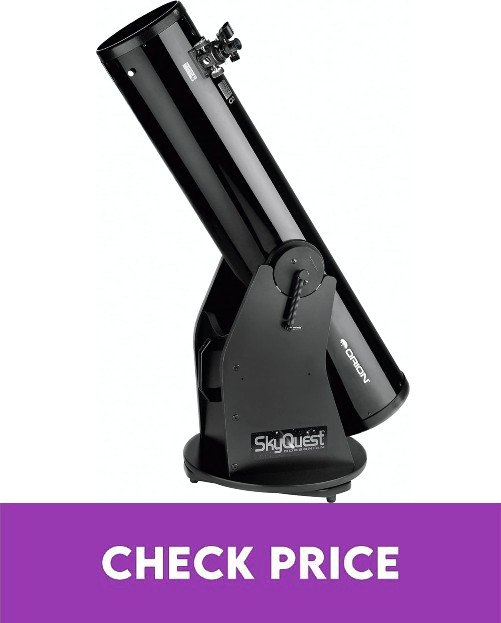 Why We Love It:
A large 8-inch aperture telescope at a great price
Includes a 25mm Sirius Plossl eyepiece and many other great accessories
Easy to set up and collimate
Versatile and can accept 1.25" and 2" eyepieces


| | |
| --- | --- |
| Pros | Cons |
| ✅Our favorite telescope in the 8" aperture size range | ❌ The mount is not as smooth as some other telescopes |
| ✅ Several great accessories | ❌Included accessories are good for beginners but might need to upgrade in the future |
| ✅ A great quality primary optic | ❌Not particularly light weighing at 40lbs total |
| ✅The Dobsonian base is easy to point and use | |
Want a monocular? Read our article on the Best Night Vision Monocular.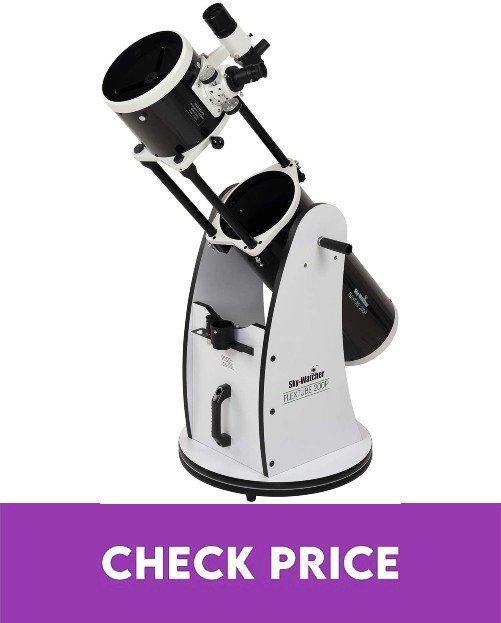 Why We Love It:
Large 8-inch aperture 
2 eyepieces included
Tension controlled handles that allow for accurate movement
Good mid-range price


| | |
| --- | --- |
| Pros | Cons |
| ✅Sturdy but not too heavy | ❌ Large and difficult to transport |
| ✅ A good option for beginners | |
| ✅ Tension handles for accurate adjustment | |
| ✅8-inch lens made from Borosilicate that makes it shatterproof | |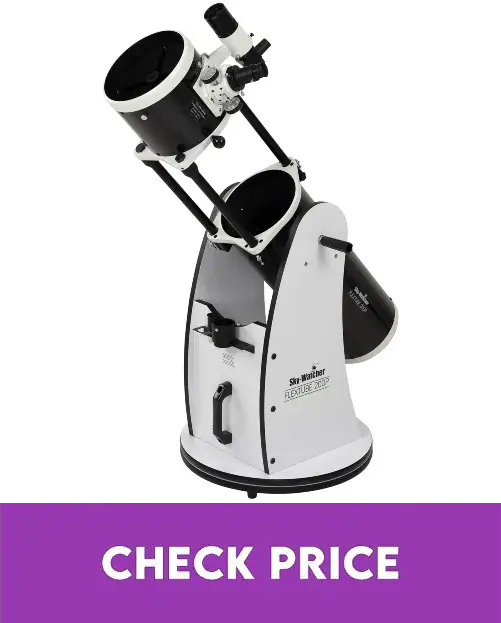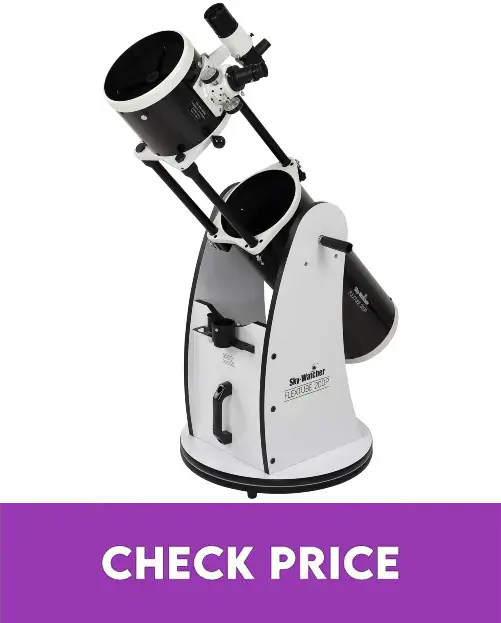 Why We Love It:
More or less the same great "SkyWatcher 8-inch Dobsonian Classic 200" telescope with the added feature of collapsibility 
Large 8-inch aperture
Skywatch's patented "Proprietary Tension Control Handles.
Fully multi-coated Borosilicate primary and secondary mirrors
Teflon bearings gives greater flexibility


| | |
| --- | --- |
| Pros | Cons |
| ✅Collapsibility makes it portable and easy to carry for camping trips or backyard viewing | ❌ Cradle drifts during use |
| ✅ Included 8x50 Right Angle Viewfinder | ❌ Weight downplays benefit of collapsibility |
| ✅ 2" Crayford Focuser with 1.25" adapter | ❌ Some issues of parts quality reported by users |
| ✅Great aperture per dollar value/strong> | |
Also interested in Binoculars? Do give a read on our article 8 Best 20×50 Binoculars Review in 2022.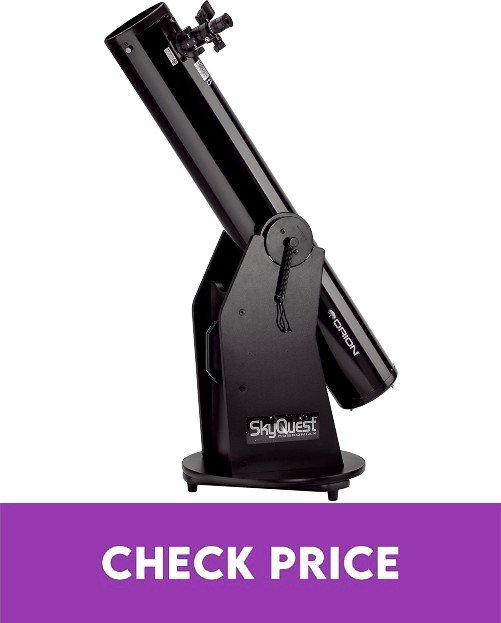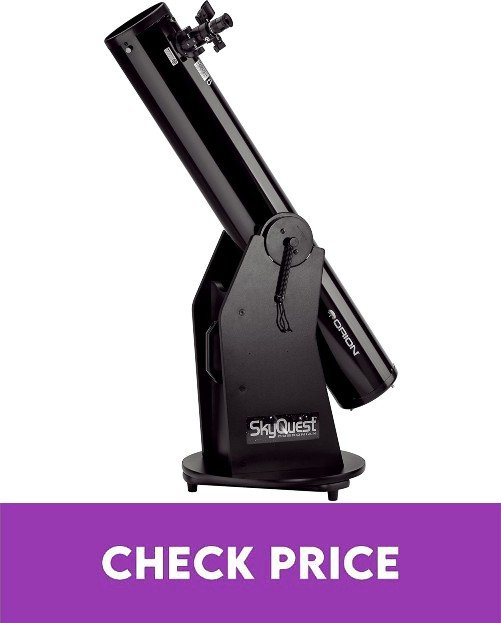 Why We Love It:
Great 6" Dobsonian for beginners 
The cheaper and smaller version of our Editor's favorite Orion SkyQuest XT8 Dobsonian
Lightweight
No need to polar align
Affordable


Pros
Cons
✅Good aperture per dollar value
❌ Only one eyepiece included

✅ Sturdy and durable Dobsonian design
❌ Sturdy and durable Dobsonian design
Plastic components for example the focuser knobs leaves a bit to be desired

✅Easy to set up and carry
❌ The red dot finder is of cheap quality

✅Long focal length (1200mm)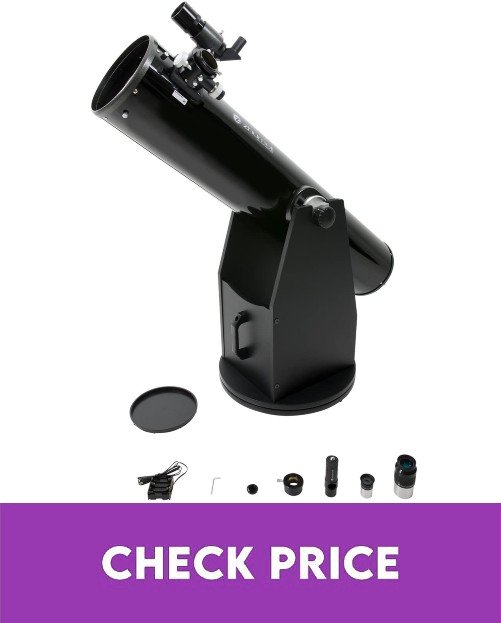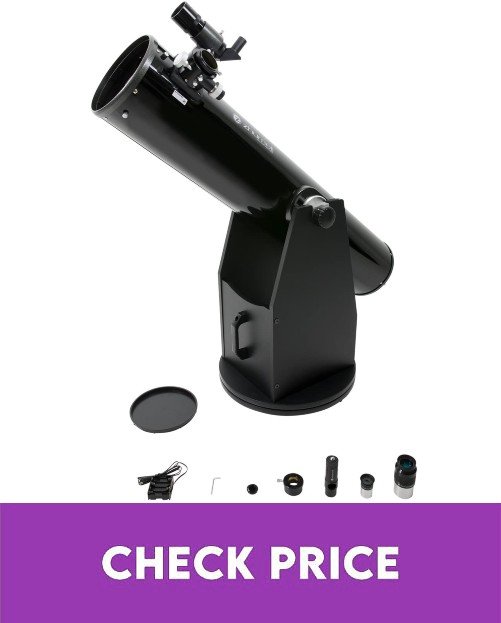 Why We Love It:
Two multi-coated eyepieces included, a 2" 30mm eyepiece for wide-field views and a 1.25" 9mm eyepiece for higher magnification.
Collapsable tube for easy transportation
Large 8" parabolic primary mirror
Great value for the price


| | |
| --- | --- |
| Pros | Cons |
| ✅Large 8-inch aperture | ❌ A bit higher price than other beginner telescopes |
| ✅ Right angle finderscope for easier time finding objects | ❌Ships in two different boxes |
| ✅ Can be broken down into 2 pieces and put back together for portability | ❌A bit on the heavier side |
| ✅2 fully multi-coated eyepieces included | |
Dobsonian Vs. Newtonian Telescope
Buying a telescope can be a scary ordeal and not so mention expensive! Telescopes can range from well under $300 to as much as a few thousand dollars. There are many kinds of telescopes out there, and choosing the wrong one might discourage you from star gazing altogether. Therefore it's important to choose the right type of telescope with the perfect balance between performance and price.
Cost
Luckily though, Dobsonian telescopes are a thing, and they're quite popular! The main reason they're so popular is because of three things, they're economical, simple, and offer the most aperture per dollar. In the world of astronomy, the aperture is key (as you'll find out in the section below).
Simplicity
Everything about telescopes is simple and effective; take, for example, the mount, usually made up of wood or metal that can be moved by hand in the Altitude (up/down) axis and Azimuth (left/right) axis. This makes this type of telescope easy to use; physically adjust the mount and place the object you want to see in the finderscope, and you're ready to enjoy the spectacular view.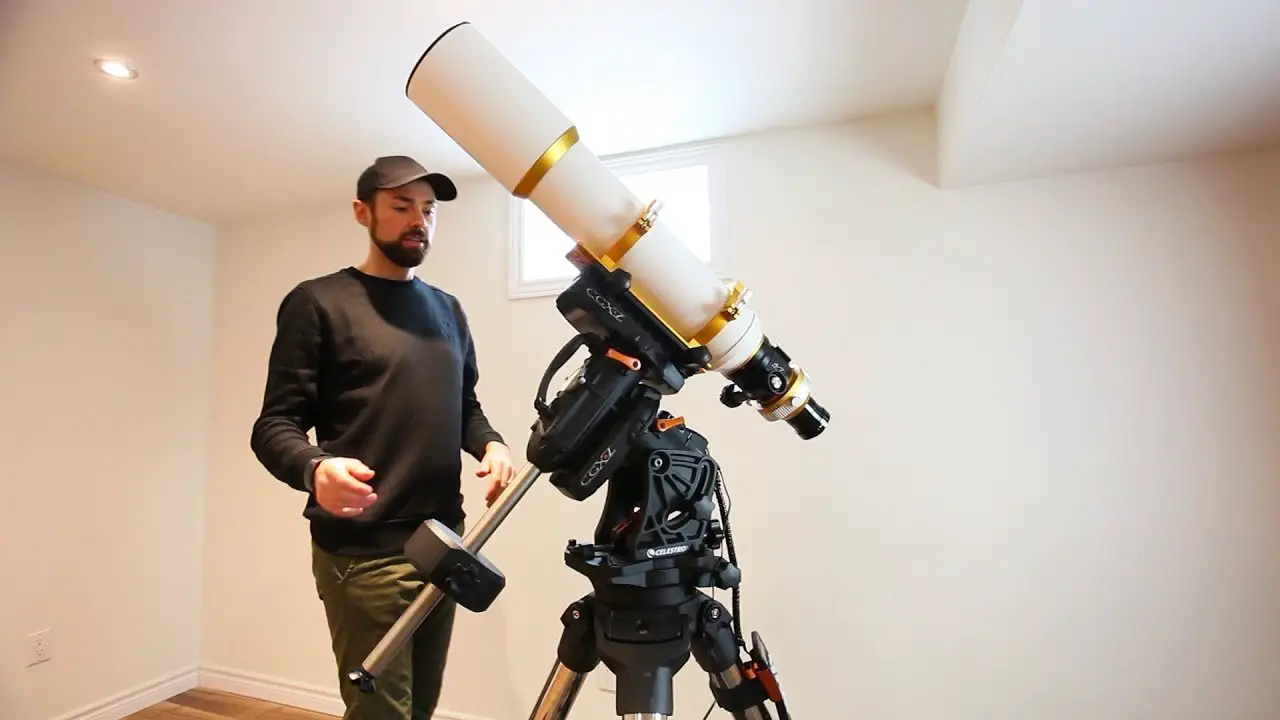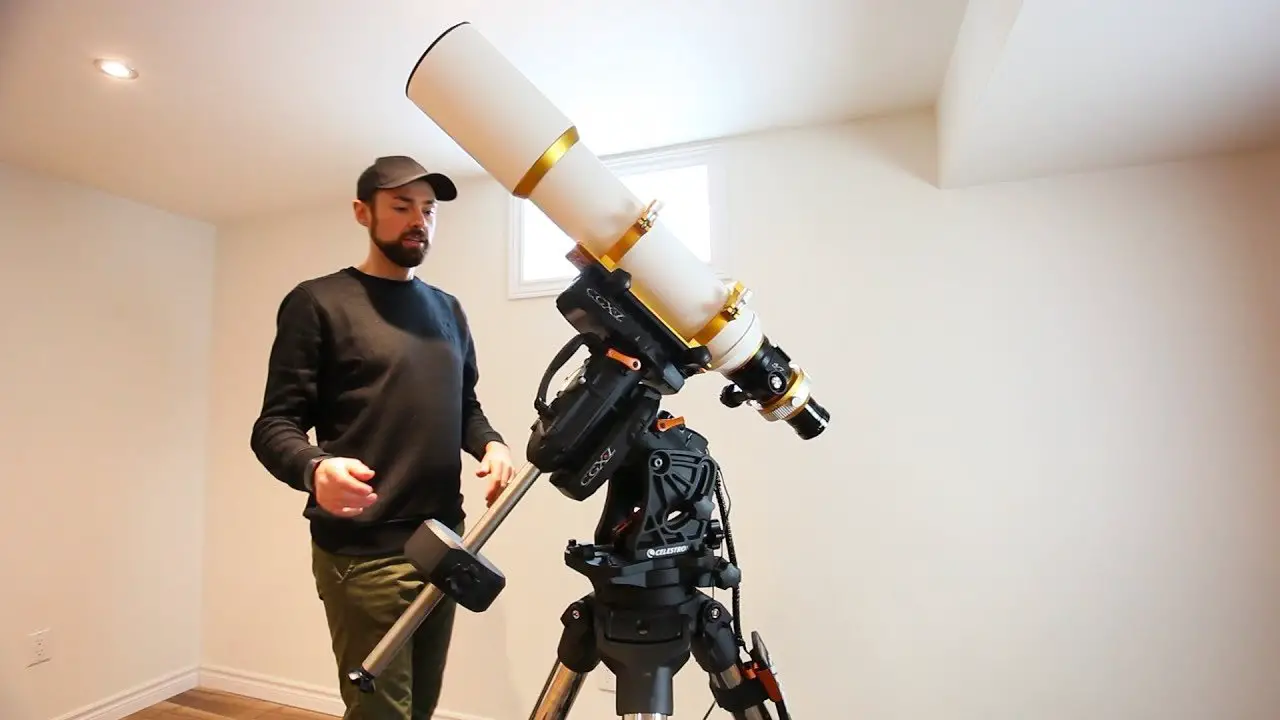 Dobsonian telescopes are basically altazimuth-mounted Newtonian telescopes. They use the same mirror setup as Newtonian reflectors because they are cost-efficient and simple, having just two mirrors. Compared to other more complex setups like the Schmidt-Cassegrain, which includes more mirrors and is, therefore, more expensive.
Portability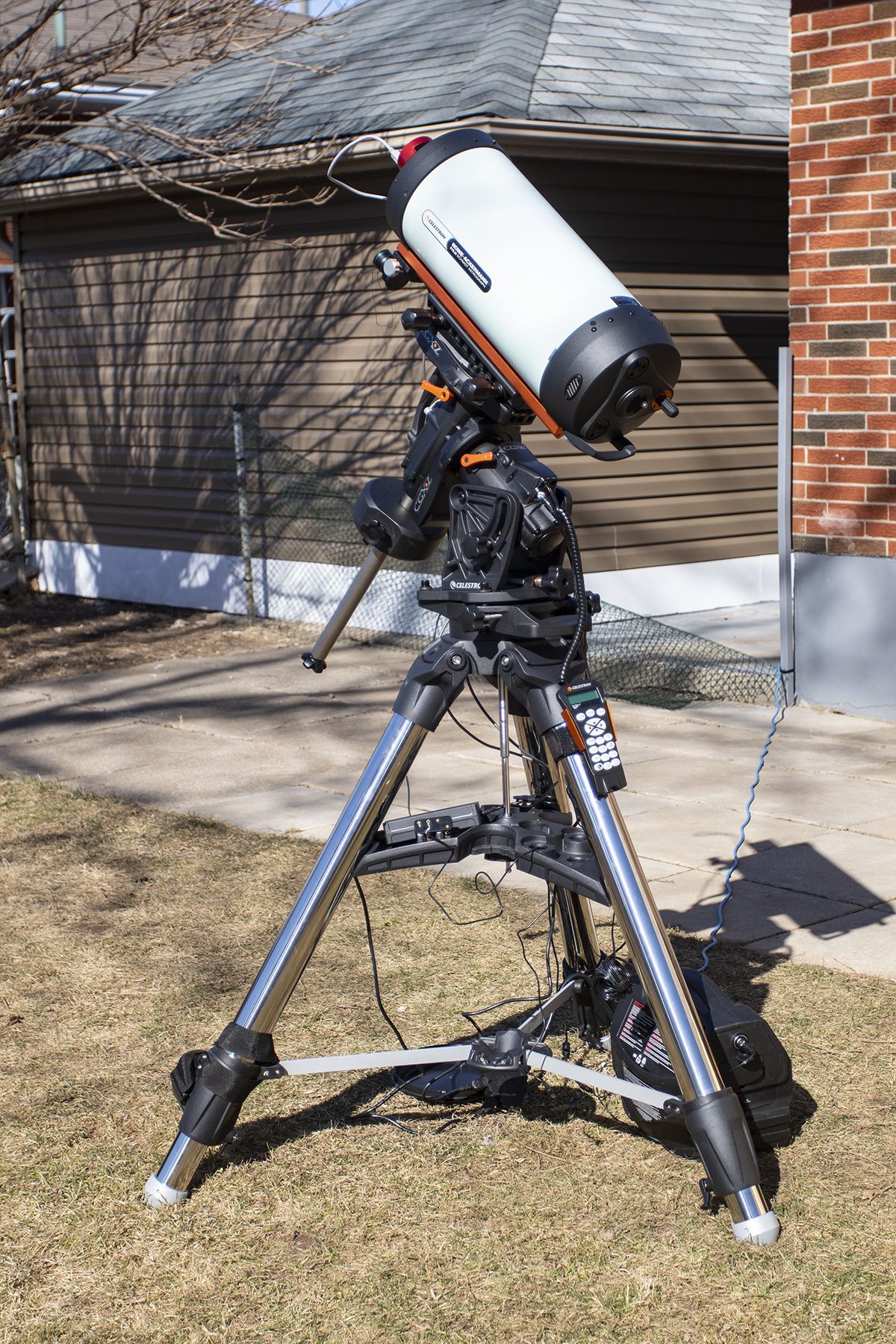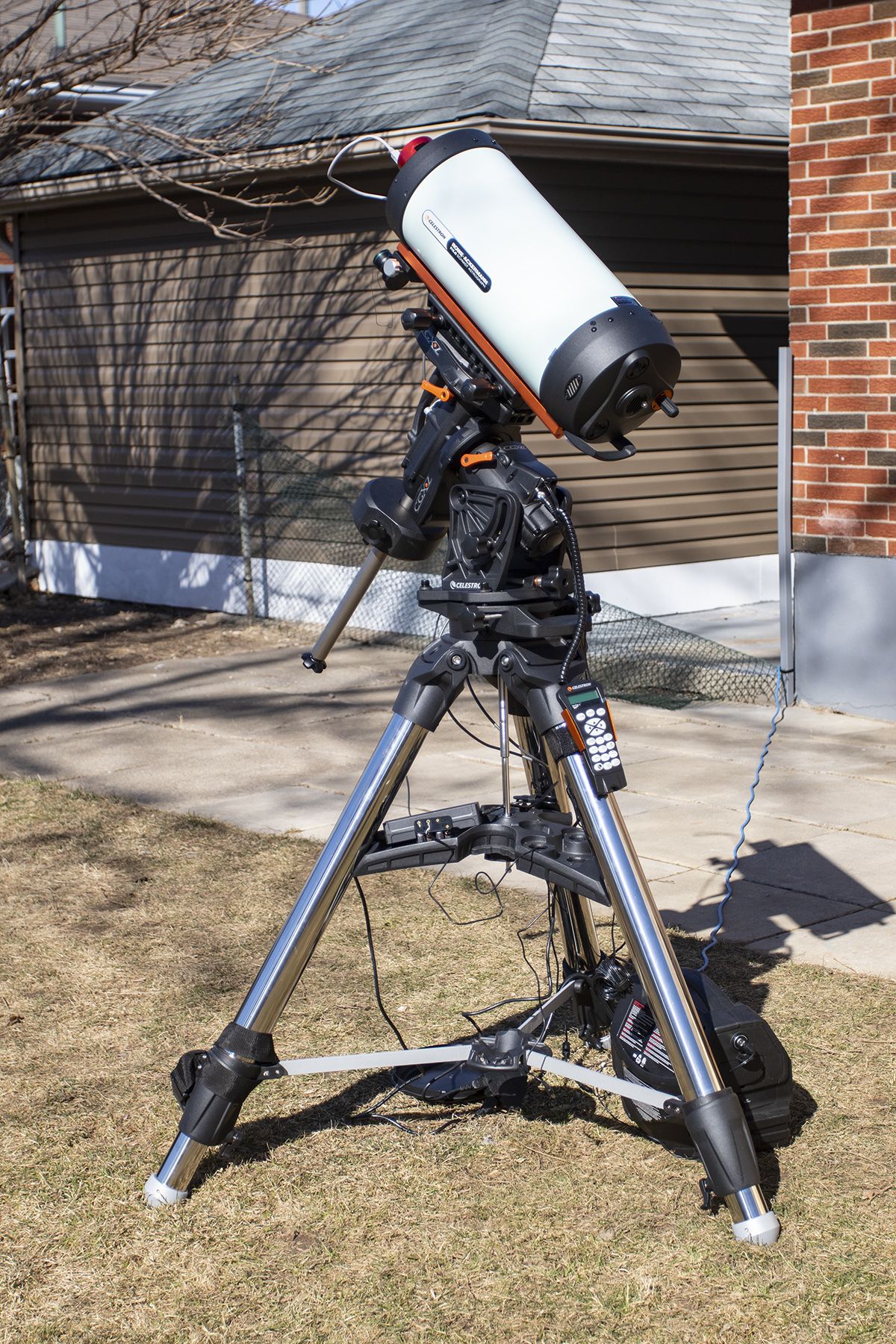 Another neat feature of the Dobsonian telescopes is that they're still practical, even if they are somewhat large. You can disassemble the main tube from the base and reassemble the telescope within minutes. This makes this kind of telescope easy to carry for camping trips in your car or even to and from your backyard.
These features make Dobsonian telescopes the obvious choice for someone who wants to experience the universe without breaking the bank. Telescopes are known for their affordability and ease of use. They're not only perfect for beginners but experienced astronomers alike, and you can always upgrade to larger-sized variants if and when you desire.
Buying Guide
If you're new to the realm of astronomy and don't know much about telescopes but want to get started, then this section is just for you. Here we'll discuss what aspects and features to look out for when buying a new telescope and some things you should definitely avoid. Hopefully, you'll have figured out the perfect telescope that fits your needs at the end of this section.
What Features To Look For When Buying a Dobsonian Telescope
Magnification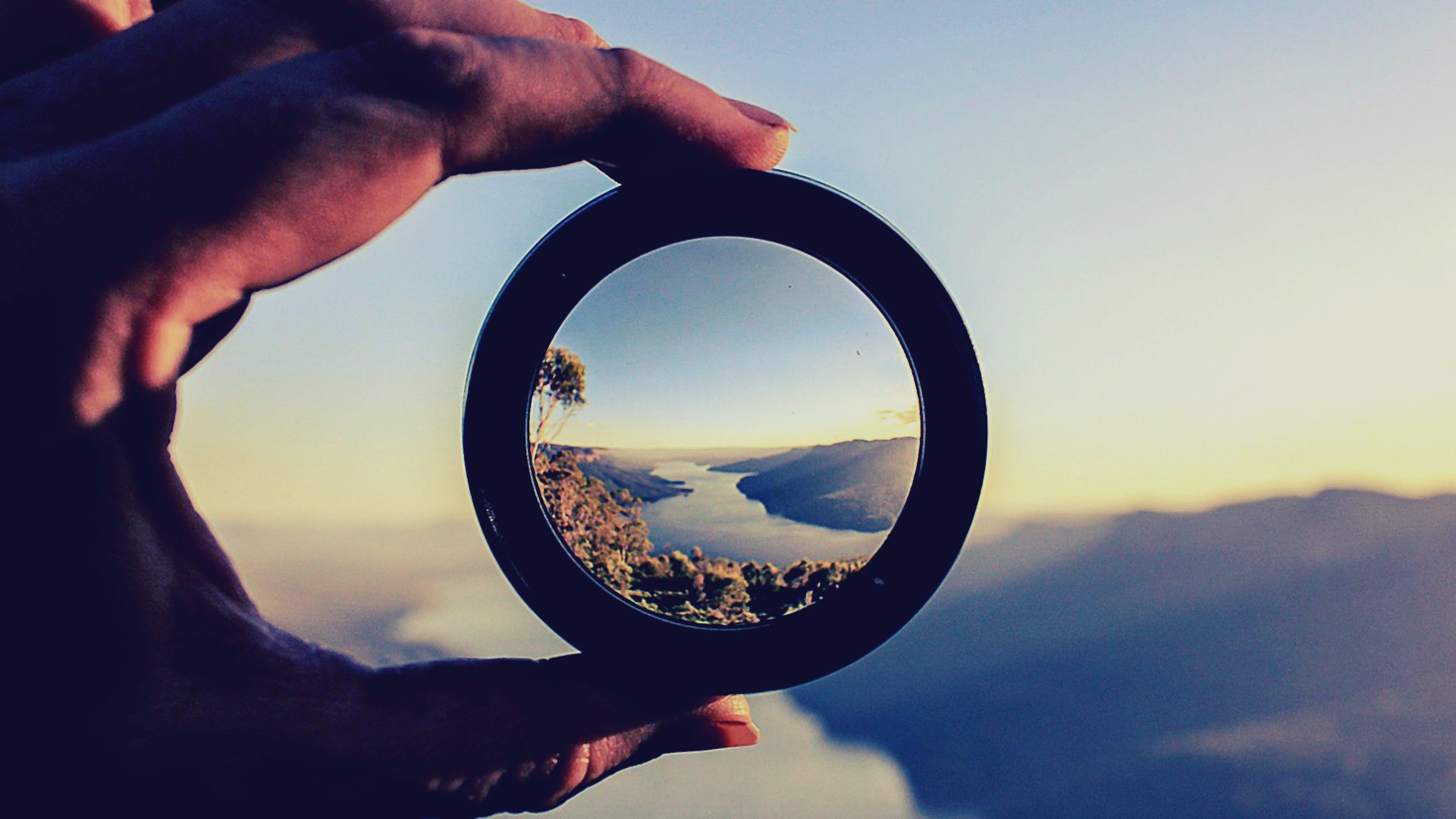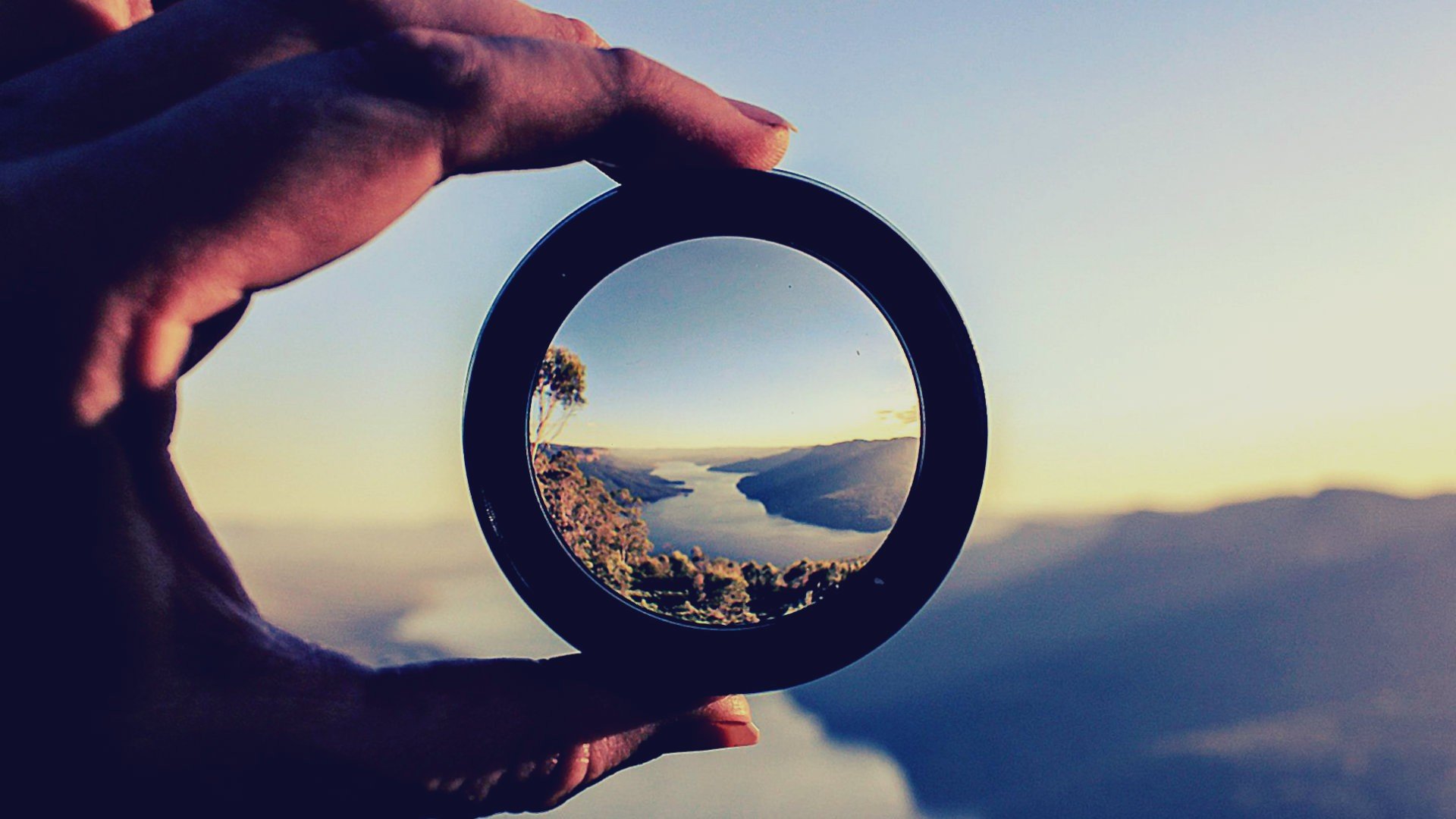 Many novice astronomers tend to fall into the more magnification equals better telescope trap, especially when some telescopes advertise magnification as high as 600x (a mind-boggling number). For most intents and purposes, a telescope's useful magnification is twice its aperture in inches (or 50 times the aperture in inches), so you'd need something with 12 inches (304mm) aperture to get a clear image.
Many other issues arise with extremely high magnification telescopes, such as decreased brightness of the image, increased shake in the image due to wind or vibrations, shorter eye relief, etc. The takeaway here is not to fall into the trap of thinking that higher magnification means getting a better deal. Other factors such as those discussed previously are more important.
Stick To Reputable Brands
You should always stick to brands with a good track record to make sure your hard-earned money isn't going to waste. Some reputable brands are Orion, Skywatcher, Celestron, Meade, etc.
A 2″ Crayford Style Focuser
Something good to have but not necessarily make or break your deal is the option of having a 2 inch Crayford Style Focuser. This ensures you have options available if and when you desire to change eyepieces. The 2 inch Crayford Style Focuser is compatible with both 1.25 inch and 2.0-inch eyepieces giving you more options to experience the cosmos.
Conclusion
This sums up our comprehensive guide on the finest 8 inch telescopes that you can lay your hands on. Even if you are new to the market, the buying guide will sort the matter out for you. All you need to know is what do you expect from the product, and then the rest is a smooth process to follow. The perfect choice obviously depends on your requirements and budget, and this list covers almost every feature you might be looking for. I would highly recommend researching what features you need and reading the reviews of all the telescopes before you make a decision of buying.
Frequently Asked Questions
Frequently Asked Questions
Which is the best 8 inch Dobsonian telescope for sale on Amazon?
There is no one perfect telescope. Each has its pros and cons, but after weighing in the options, our personal favorite 8 inch Dobsonian would be the Orion SkyQuest XT8.
What can I see with an 8 inch Dobsonian telescope?
8 inch Dobsonians are quite versatile. With it, you can observe objects in our own Solar System, such as the Moon in fine detail, Jupiter, and our favorite being observing Saturn rings. You can also go beyond and see star clusters, nebulae, and some galaxies as well.
What are the best eyepieces for an 8 inch Dobsonian Telescope?
There are many eyepieces out there in the market with many varieties and obvious differences in price tags. Our personal favorite for beginners has to be the Celestron – 1.25" Eyepiece and Filter Accessory Kit-14 Piece Telescope Accessory Set.  It is currently the leading eyepiece and filter accessory kit on Amazon and is sure to fulfill your needs and serve you for the first few years, starting with this new hobby.
Does Celestron make 8 inch Dobsonian Telescopes?
No. Celestron is a reputable brand known for manufacturing different high-quality Telescopes. However, they only have 10 inch or 6-inch telescopes.
Can you use 8 inch Dobsonian Telescopes for taking pictures?
Yes, you can use them to take images using your smartphone's camera through the eyepiece. You'll need to upgrade to a telescope with equatorial mounts with tracking drives for long exposure shots. 
Which 8 inch Dobsonian Telescope has good reviews?
As of now, the  8 inch Dobsonian Telescope with the most positive reviews on Amazon has to be our personal favorite, the Orion 8 inch Dobsonian 8945 SkyQuest XT8 Telescope.
What can you see with an 8 inch Dobsonian telescope?
The Moon, bright planets, binary stars, open and globular clusters, nebulae, and galaxies are all potential targets that can be seen by an 8 inch Dobsonian telescope. Additional accessories such as a lens that can help with higher magnification can be helpful to clearly see more celestial things in space. 
Source: Choosing and using a Dobsonian telescope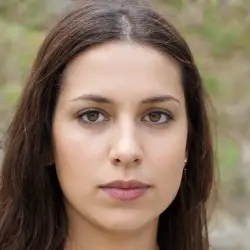 Latest posts by Maria Chan
(see all)