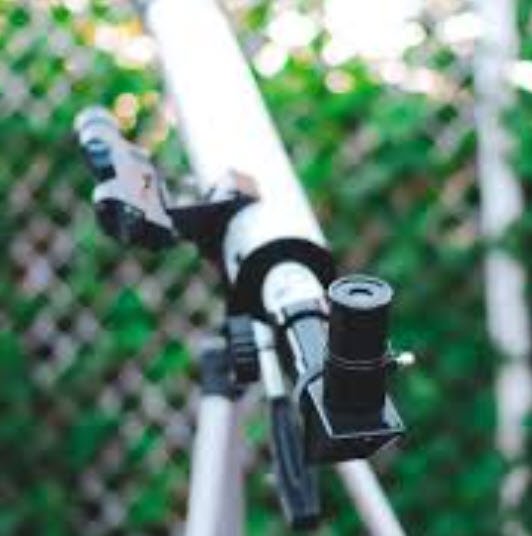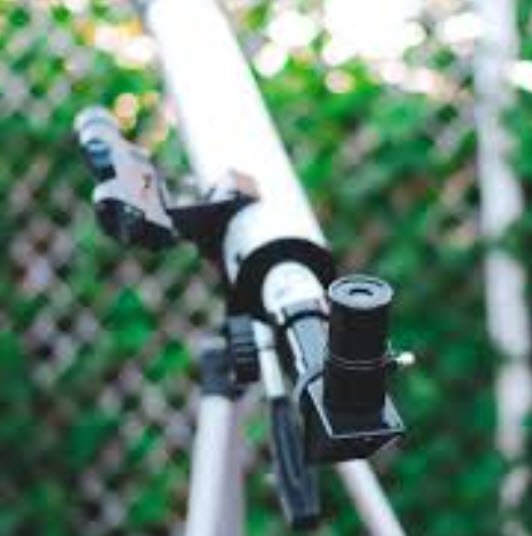 I hope you agree with me when I see this
 "Perfect telescope eyepieces are the viewing enhancer that is must for every stargazer 
That being said, while most of us are happy with the default magnification, clarity, and comfort of our default eyepieces, but perfect eyepieces are the secret piece of the puzzle that every pro desires for viewing. Choosing the perfect eyepiece for your telescope can be a hassle for some, especially with a vast amount of options available and information overload it can be truly overwhelming.
Keeping that in mind, we made a list of some of the most amzing eyepieces for telescopes, along with a buying guide and FAQs. So, stick with us, and get your favorite eyepiece to enhance your stargazing experience.
Things to consider before buying:
Eyepiece Size:

The size of an eyepiece is extremely important to a telescope. Almost all the telescope's eyepiece connecting port or spot has a scope. The most prominent eyepiece size is about 1.25-inches. However, you can also get your hands on a 2-inches sized telescope eyepiece. But it is recommended to get a  1.25 inches telescope so that you can enjoy multiple eyepiece options.

Focal Length:

The focal length is the distance at which light travels within the telescope from its entering point (the aperture) to its exit point. The focal length of your telescope may generally be found on a label attached to the tube. Once you've determined the focal length, use the following formula to get the telescope's magnification: focal length telescope / focal length eyepiece.

Optical Quality:

Also, the quality of the optical devices inside the eyepiece should not be overlooked. The glass in the eyepiece varies a lot from one brand to the next. You may come across inexpensive glass or even plastic on the lowest end of the pricing range.

The quality of the glass will alter the light, resulting in a different final image. Look for eyepieces with polished glass if you want the greatest image possible. Reflections can be reduced and contrast increased with the use of coatings. A coating is used on achromatic eyepieces to decrease color problems and blurriness.
Best Eyepieces for Telescope 2022:
Here are our top picks for some of the most high-quality eyepieces for telescopes.
1. Celestron Omni Series 1.25″ (6mm) Eyepiece
Why do we love it? 
This eyepiece offers a high-quality 4-element Plossl optical design
The price is super affordable
The blackened lens edges prevent internal reflection
Stunning matte aluminium barrels
Rubber eyecups provide improved comfort
| | |
| --- | --- |
| Pros | Cons |
| ✅Sturdy and long-lasting  | ❌ Not suitable for viewing individual planets in detail |
| ✅ Rubber eyecups can be folded down if wearing glasses | ❌ Only comes in a single design and colour |
| ✅1.25" barrels are threaded to accept filters | |
| ✅ Lightweight | |
| ✅ Easy to use | |
2. MEOPTEX 2″ Kellner Eyepiece for Telescope (40mm)
Why do we love it?
Comfortable viewing position and better off-axis definition
The Kellner eyepieces are perfect for high transmission
Modified Achromatic design features an optical advancement over the traditional Kellner
The lenses are multi-coated and of better quality
The latest technology provides high-quality images
| | |
| --- | --- |
| Pros | Cons |
| ✅Rubber eyecaps for comfortable viewing | ❌ Wide-angle has maybe 10 degrees more angle in the eyepiece |
| ✅ Sharper images of the planetary objects | ❌ Cannot be used with Meade eclipse view 60 |
| ✅Budget-friendly | |
| ✅ High-level craftsmanship | |
3. Celestron Luminos 10mm Eyepiece
Why do we love it?
The Celestron eyepieces provide a wide 82° views
The eye up is retractable providing increased comfort
The rubber grip keeps the lens securely in your hand
The Celestron eyepiece is made up of sturdy anodized aluminium
The aluminium barrels are threaded with filters
| | |
| --- | --- |
| Pros | Cons |
| ✅Can be used with gloves | ❌ More expensive than other options |
| ✅ Good choice for people wearing glasses | ❌ Can be tough to set up |
| ✅Durable and long-lasting | |
| ✅ Lightweight | |
| ✅ Comes in silver and black | |
4. SVBONY Wide Angle 72 Degree Aspheric Eyepiece
Why do we love it?
Made with high-quality low-dispersion lanthanum glass
It comes with a removable and foldable soft silicone rubber eyeful
The multi-coated glasses provide excellent image contrast
The eyepiece has sharp optimal performance with low chromatic aberration
The waterproof eyepieces are optimized to produce high resolution
| | |
| --- | --- |
| Pros | Cons |
| ✅Super-wide 72-Degree apparent field of view | ❌ TOnly in black color |
| ✅ Aspheric and HD fully coated eyepiece  | |
| ✅Extra rubber eye guard | |
| ✅ Box for lens safety | |
| ✅ Fully blackened lens edges | |
5. Tele Vue 8mm Ethos 2″ / 1.25″ Eyepiece
Why do we love it?
13.9mm field stop diameter provides a better view of the skies
8mm focal length is superior to others
15mm eye relief so your stargazing experience can be enjoyable
100° apparent field
Parfocal in 1¼" focusers with Radians
| | |
| --- | --- |
| Pros | Cons |
| ✅Accepts DIOPTRX eyesight astigmatism correction | ❌ Expensive |
| ✅ TOn-axis sharpness for planetary viewing | ❌ Tricky to handle |
| ✅Large apparent field of view | |
| ✅ Superior quality | |
| ✅ Eyepiece perfect for all scopes | |
6. Gosky 1.25-Inch Premium Telescope Accessory Kit
Why do we love it?
It comes with 15 pieces of astronomy equipment
Also has 5 color planetary filters
Comes with a 2X Multi-Coated Barlow lens
A silver accessory case to hold up all the accessories
Also has a prime focus T-adapter for attaching a DSLR camera
| | |
| --- | --- |
| Pros | Cons |
| ✅CMoon filter helps dim the light | ❌ Available in silver only |
| ✅ Polarizing filters highlight features on planets | ❌ Heavy |
| ✅Filters to permit the observation and photography | |
| ✅ Extra space for additional small accessoriesf | |
Conclusion:
If you are wondering what the finest digital eyepiece for the telescope is or what telescope eyepieces should I buy, I am sure you have got lots of choices now. The preceding guide has addressed all of the queries that would answer the majority of your questions about what are the finest types of telescope eyepieces and who manufactures the finest eyepieces. If you are still unsure, check the reviews and get in touch with the brand's customer service before giving it a shot!
Buying Guide:
Picking the correct telescope eyepieces involves more than mere magnification because poorly constructed telescope accessories and eyepieces can turn a clear, spectacular sight into a gloomy, blurry picture.  There are several elements that contribute to the development of a great eyepiece, but selecting the best eyepieces also requires some thinking and care.
The Pricing.
Telescopes are available in a variety of price ranges, ranging from low to high. Low-cost or budget eyepieces usually cost less than $100. Despite this, there are some excellent options in this category owing to contemporary design and production processes.  High-end brands are more accessible with eyepieces priced between $100 and $250. They generally have more features, a more solid structure, and a more polished appearance. Finally, in terms of optics and quality, eyepieces costing more than $250 are the finest of the best. Eyepieces can cost up to $1000 apiece after you've gone beyond this pricing level.

Apparent Field of View
Eyepieces with apparent fields of vision ranging from 30 degrees (very narrow) to over 80 degrees (incredibly broad) are available, with the most typical being 40 to 50 degrees. Once an eyepiece is connected to a telescope, the true field of view relates to the amount of sky you can see through it. Divide your telescope's magnification by the apparent field of view (AFOV).
It's a crucial parameter that determines what your eyepiece will display. Telescopes gather light from a very broad angle when they collect it. Take a look at your own eyes. A genuinely wide-angle picture of the world is created by collecting light from a large arc. Telescopes, likewise, must strategically bend and control light in order to give you enough power to see distant things. The observable field of vision is referred to as the field of view. The apparent field of vision of zoom eyepieces and orthoscopic versions is often smaller. Wide-angle lenses, on the other hand, provide a more accurate field of vision.
The eye relief.
The exit pupil, which is the final picture produced by telescopes and eyepieces, is composed of numerous optical elements. Eye relief is defined as the distance between the eyepiece's final lens and the picture. Observation is more pleasant using equipment that has a lengthy eye relief. It also creates a sharper, more colorful, and true-to-life image.
Point to be noted
If you use a telescope whilst wearing glasses, give heed to the eye relief specifications of different eyepieces, since enough eye relief might increase comfort and ease-of-use when wearing corrective lenses. This is a significant feature of excellent telescope eyepieces. If adaptability is important, select a zoom eyepiece or Barlow lens to expand the number of potential magnifications to employ, especially if you are seeking for the finest beginner eyepiece.
Barlow lenses are useful to have at first, as you acquire better and more diverse eyepieces. Beginners using smaller telescopes say less than 6″ apertures, may have a lot of fun with Barlow lenses, but as you start buying more costly scopes and eyepieces, especially from the best telescope eyepiece brand then the Barlow lenses become useless.
A high-end eyepiece with a high-quality Barlow lens as a secondary eyepiece can cost the same as a second medium-range eyepiece, therefore it's preferable to purchase a second medium-range eyepiece than a high-end eyepiece with a high-quality Barlow lens.
Frequently Asked Questions:
What are the best telescope eyepieces?

This is one of the most frequently asked questions. There is a wide range of ideal telescope eyepieces available, and each one is different according to its design. You may select your favorite design from the top-ranked ones, such as Plossl, wide, zoom, Orthoscopic, and Tele Vue Proprietary Designs.
How do telescope eyepieces work?

An eyepiece widens the image viewed by your eye by taking the light gathered and focused by your telescope and magnifying it. If you want to obtain a close-up view of that celestial object, the eyepiece needs to do its job well.
Sources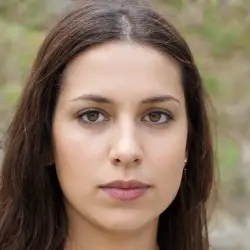 Latest posts by Maria Chan
(see all)