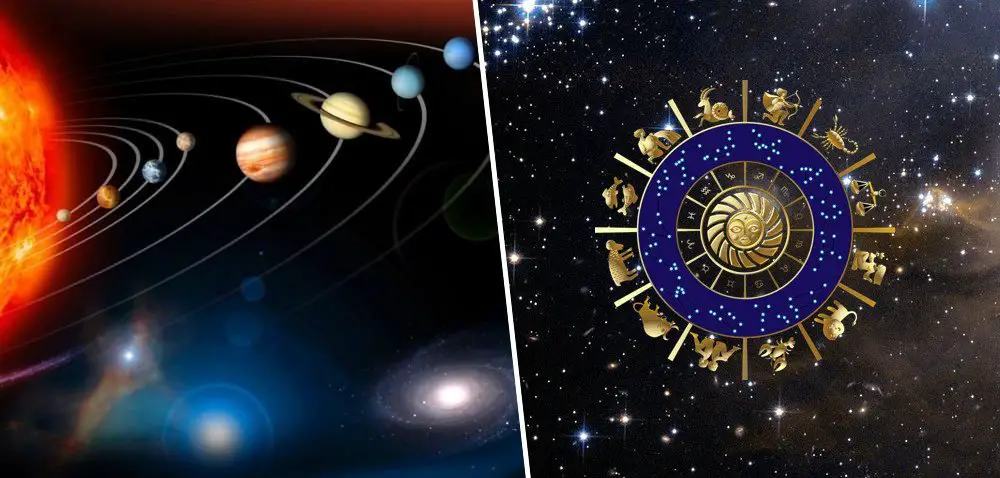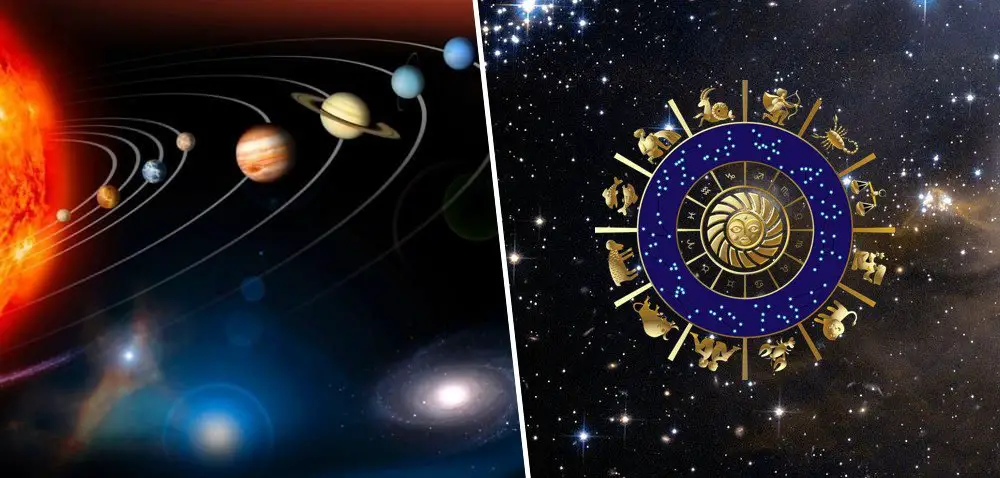 For centuries, man has been looking to the heavens for guidance. There had been many complications which forced the Scientists to define Astrology and Astronomy. 
There has been wide debate over Astrology vs Astronomy. Relating them to faith to science to even pseudoscience. We have compiled an amazing comparison between the two. Read till the Conclusion folks! Plus there is a really fun part about Do Astronomers Believe In Astrology? in the end as well.

What Is Astrology?
Simply stated, Astrology is the study of the relationship between astronomical celestial positions and terrestrial events. By the time a person is born, astrologers start supposing that the person's characteristic traits are directly affected by the positions of the Sun, Moon, and other planets.
Although a large number of Astrologers have a belief that self-determination plays a major role in any individual's life, these functions are thought to affect the fate of a person. We would say that it is possible to use astrology as a strong and fun instrument to understand ourselves, others, and the world we're living in.
Various distinctive techniques, procedures, and processes are used to define, understand, and describe our environment. Using psychological tools and vocabulary, for example, we may examine human behavior. Likewise, astrology offers us rich opportunities to understand human nature and provides us with a language to express our observations to others.
Although the natal chart, also known as a birth chart or horoscope, may be used as a "window" in any individual or situation, we can never use it to pass judgment or identify individuals.
As an excuse for our conduct, we should avoid its usage at any cost! Just because we have a natal chart of them in our hands doesn't really mean that we should start pretending to know anything about other people and finding what is the difference between a star and a planet and what are some ways in which galaxies differ from each other.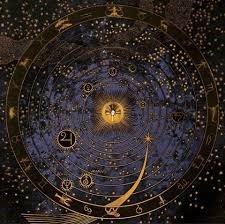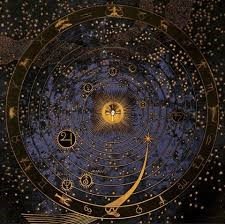 An approach to astrology with a bit of knowledge about it is a good idea. It doesn't matter much whether it is perfect or not, because we aren't, so our expectations can never be regarded as near perfect anywhere. It follows that someone who seems to be an astrologer who often seems to "know everything" or making grim predictions is suspicious.
Not only is this kind of activity immoral and dishonest, but it can also have a detrimental effect on the lives of the people who are a bit superstitious and don't know much about it and start believing. Thankfully, it's quite easy these days to get your birth chart just like collecting your birth data and pointing your browser to a location with a good Astrological Map created by the software.
Human beings have gazed at the sky for a long time, seeking to put meaning and order in the universe around them. To further define astrology and astronomy we make a comparison also to what, astronomer vs astrologer is and finding which is better astronomy or astrophysics.
What Is Astronomy?
Firstly, what is meant by the study of astronomy. Astronomy is the discipline encompassing the study of all celestial artifacts and phenomena and Astronomer mainly is a scientist who studies stars and planets.
In the 17th century when Newton was yet to discover his renowned Laws of Motion and Galileo wasn't known for his Law of Gravity. Astronomy was concerned mainly with observing and predicting the positions of the Sun, Moon, and planets. It is still considered to be the only physical science that deals with stars and planets, initially for pseudo calendar and astrological purposes and later for navigational purposes.
Whenever you think of the job of an astronomer, you could imagine someone using a telescope to collect data on celestial objects. Some astronomers do it — they are called observational astronomers. But there are plenty of other types of astronomy, too.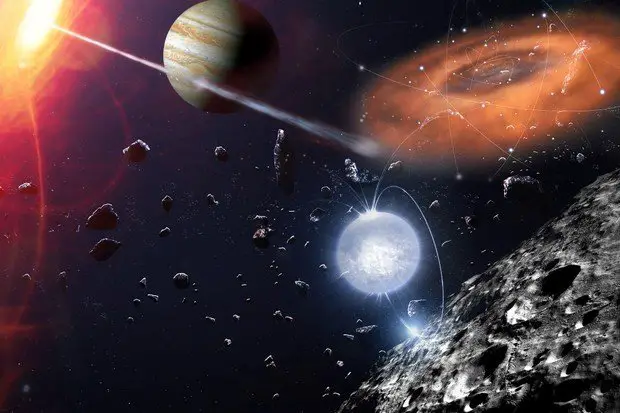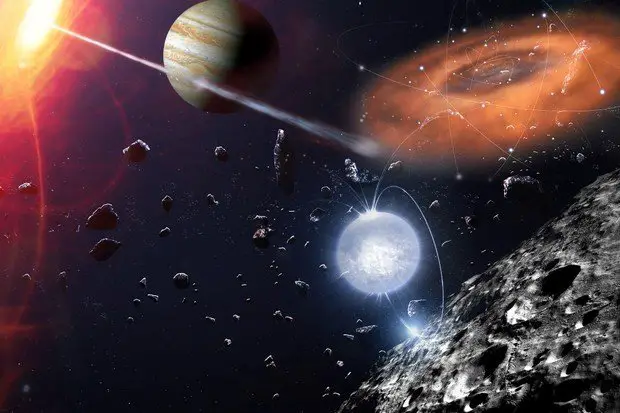 Astrometry, one of the earliest and oldest branches of astronomy, is a calculation of the sun, the moon, and the planets. The exact calculations of these motions assist the astronomers in simulation and progress of planets and stars in different fields, and to think about the events such as the appearance of comets.
Photography since the advent, and particularly digital photography, Astronomers have been able to produce stunning space photos that not only inform the general public about science but also fascinate them.
Astronomers and spaceflight projects also contribute to our own planet's research as projects begin to look back (or to the moon and beyond) and take large pictures of Earth out of space. Now to study how astronomy is different from other sciences we will further look into this topic.
Astrology versus Astronomy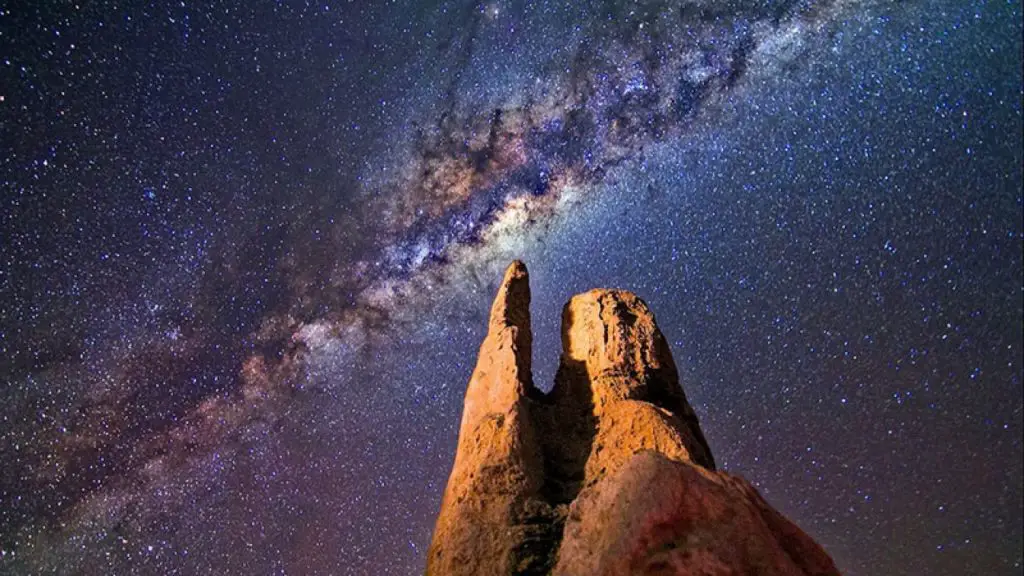 If we think of a comparison, about Astrology vs. Astronomy and the definition of answer astronomer is that they end up knowing that both these concepts are related to the universe. Astrology and Astronomy were the terminologies used vaguely in the earliest days.
These two values were steadily separated from the 17th century until they were considered to be completely distinct from each other.
The creations of the seven artifacts in the celestial world which had the ability to "walk" were the Sun, the Moon, and the five planets observable and appreciable to the autonomous eye. In astrology, it is known that the locations of these bodies in the stars hold the way to understand what we can expect from life. Where one is simply the study of celestial objects for information.
Thus this "Astrology vs Astronomy" has made us understand that Astronomy is the scientific observation and study of planets and all other celestial objects to ascertain their origin while astrology is a pseudoscience that assumes divine knowledge regarding human affairs and earthly events by studying the motions and relative locations of celestial objects also, finding which physical science deals with stars and planets.
Astronomer Vs Astrologer
"Astrology vs Astronomy" gives rise to another rivalry, which is "Astronomer vs Astrologer." Astronomers typically specialize in different areas of study, such as planetary science, solar astronomy, astrophysics, galaxy structures, or star evolution. Astronomers use telescopes from around the globe for their studies.
Their duties include preparing evidence-intensive theories, analyzing celestial data, presenting findings to various organizations in the sciences. So, Astronomer is basically a scientist who studies stars and planets.
Astrologers, on the other hand, were born to help the rulers of the time in making significant decisions or make fair decisions about their well-being. As years went by, more and more common people were interested in knowing their future and were willing to pay for the knowledge that astrologers believed they had.
So, this "Astrologer vs Astronomer" war went too long because of the concepts used in both Astrology and Astronomy. Now, this is how and what is astrology considered and does astrology has any scientific validity.
Comparing Astrology Vs Astronomy
To find what are astrology and astronomy similarities both fields rely heavily on the use of computers. So, in order to know what is the difference between astrology and astronomy astrologers mainly use different digital devices to draw star maps and find a scientific indication for their estimates of one's life and the. They use these astrology forecasts to inform their decisions.
There is a key difference between the two. Astronomy as an observational analysis takes advantage of experimental data to conclude on the universe. Astrology on the other hand, has a totally different perspective on this.
Science is constantly developing as new developments assist space experts with ever-changing discoveries and collaborate to study nearby planets and distant stars with various fields and academics. Another difference between astronomy and astrology is that astrology is somehow attached to science, such as the use of few complex charts and a particular choice of words, but astrologers don't think it wise to use the scientific methods.
Actually, to tell us how accurate they think astrology is, they want to deliver narrative evidence-person tales.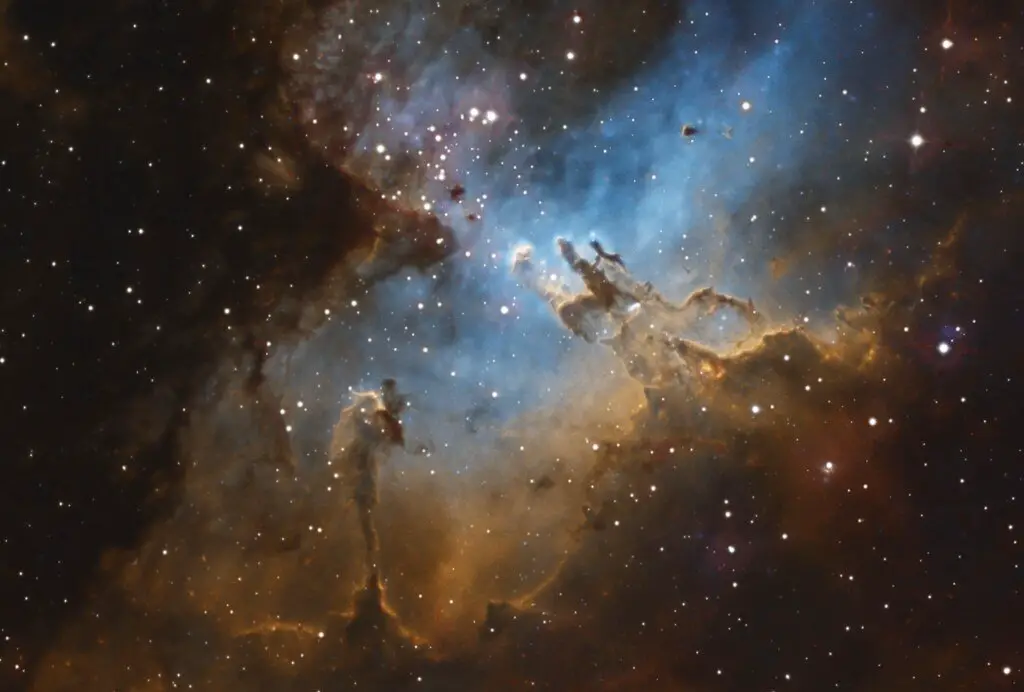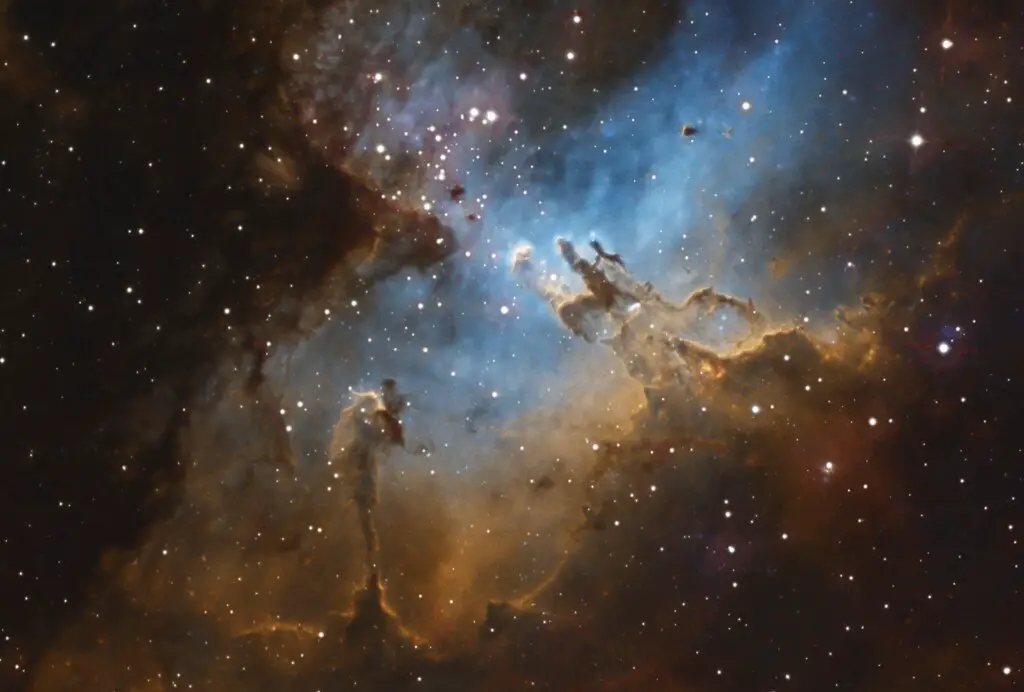 Astrophysics Astronomy
We can also make  Astronomy difference by making a comparison. Astrophysics mainly deals with the physical processes that are related to the celestial bodies and different regions of space.
Its primary scope of focus is how the energy of the stellar system and the system evolution are interrelated.
Now if you only are concerned with the study of stars as far as seeing them through maybe a telescope at your place. Maybe once in a while you would make a star chart to learn a little bit about our solar system, then you are an amateur astronomer.
However, if you're more interested in making precise calculations and predictions about. For example how much does a star need to grow to be classified as a black hole then you're more of an amateur astronomer. So, this Astrophysics Astronomy difference made us realize that both are similar but not to a large extent.
Concluding The Comparison
Such a star diagram or star map is mainly the night sky just like ours. To make the findings more precise, astronomers divide these into different structures, and they are used for the purpose of detection and discovery of star groups and celestial phenomena.
As technology and space telescopes advance, astronomers make fresh observations at an unprecedented rate, and we can see into space ever deeper. Despite its lack of empirical evidence or scientific evidence, astrology is experiencing a simultaneous rise in popularity and relevance within the public sphere. The Stars will forever fascinate us, humans!
If you want to read more interesting pieces about the cosmos, check out this thought experiment on "What Would Happen If There Was No Moon?"
Similarities Between Astrology And Astronomy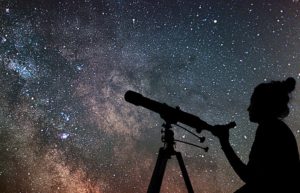 Astrology and Astronomy are not totally opposite to each other. There are a lot of similarities between Astrology and Astronomy as well. Even it becomes important to compare and contrast science and pseudoscience.
Astrology recognizes 12 constellations of stars, which may form a part of astronomical observation.
It is these twelve-star constellations from which all the zodiac signs (which are basically twelve in number) are derived and named. In classical astrology, although telescopes were not yet developed, astrologers found only the seven planets that could be seen with the naked human eye.
Moreover, another similarity between Astrology and Astronomy is that Astrology concerns a phenomenon called "the equinox precession," which astronomers now call "axial precession."
This refers to the moment when the Earth's equator crosses through the sun's Centre, which happens twice a year, and travels westward along the ecliptic compared to the fixed stars opposite the sun's annual motion along the ecliptic. Even the best books on horoscopes can leave one puzzled as to how ambiguous all of this is.
One thing is for sure though! You need the proper instruments to be able to observe such movements. If you're looking to get into either one of these fields, it is worth checking out our articles on the Best Refractor Telescopes For Beginners, the Best 10×50 Binoculars For Astronomy, and the Best Night Vision Binoculars For Stargazing
Do Astronomers Believe In Astrology
Now the question that comes in our minds is whether the Astronomers believe in Astrology. Ask any astronomer if they believe in the ancient astrological tradition and the answer would probably be a resounding no.
A red-colored Mars, for example, was a symbol of blood and impending war; a celestial star resembling two fish referred to water.
But that doesn't actually mean that Astronomers don't believe in Astrology. Since both Astrology and Astronomy have similarities as well, so Astronomers do believe in Astrology but to quite a small extent.
Science And Astronomy
Now we need to know whether Astronomy is different from other sciences and how?  Astrology may sound scientific in some ways. It uses scientific information about celestial bodies as well as scientific sounding instruments, such as star charts.
Certain practices and attitudes that appear scientific in reality fail to follow any of science's characteristics. Astronomy is different from other sciences in a way that it is the science that most demonstrates the beneficial convergence of amateurs and professionals.
There have been quite a few projects where amateurs had to take over the astronomical event observations.  This was due to the lack of time for professionals to spend more and more time on those projects in order to make them successful and beneficial.
Indeed, amateur astronomers have made discoveries that have been confirmed and researched in depth by Professional Astronomers which somewhat answers the question of whether do astronauts believe in astrology.
And with the technological revolution, it has become even easier for amateur astronomers to make such observations – check out these Astronomy Apps For IPhone That You Need To Download.
For Example?
One example comes to mind: the occultation of stars by smaller planets (asteroids), usually left to amateurs. Over the years, the data obtained from minor occultations on the planet indicated that certain asteroids were having their very own little moons.
Not all trained astronomers were ready to accept this fact. All that changed on Aug. 28, 1993, when the Galileo spacecraft, on its way to Jupiter, flew by a very small planet Ida. They found a tiny moon orbiting the asteroid whose name was changed to Dactyl later.
Pseudoscience
To answer the question of why is astrology considered pseudoscience the following explains it in addition to Astronomy. Pseudoscience also comes into the picture which involves ideas, theories, or actions which have been or are considered scientific, but which have no scientific basis.
It's complicated research where we probably haven't even scratched the surface, considering the scale of studies. It seems that astronomy pseudoscience results can be very conclusive of all sciences and if is astrology taught in university makes any difference or not.
According to most people, Astrology is considered to be scientific, while others don't think the same and struggle to find what is astrology in comparison to astronomy. Though some of the aspects regarding astrology give credibility to these predictions made through astrology, linking it to understand human behavior.
However, if asked regarding the question as to whether astrology is scientific then that is an entirely different picture. Half of the respondents chosen at random in a survey were asked how scientific they felt astrology was. Similarly, a question was raised about horoscopes regarding the same aspect.
The findings indicate a startling difference of opinion. More than 25 percent think that for horoscopes, astrology is considered "really scientific" compared to just 7 percent. There is much astronomy vs astrology Venn diagrams but this here is a side by side comparison for horoscopes and astrology.
Conclusion.
By analyzing astrology in the light of certain fundamental characteristics of science, we may consider it as astronomy pseudoscience. Unfortunately, either internally or externally, astrology cannot be considered accurate and this is what defines Astrology and Astronomy.
Like so much to what astrology claims is not backed and completely understood by physics, it becomes relatively easier to lain that astrology does not really stand compatible with theories that have proven to be correct.
Astrology is often not miserly because it postulates excessive powers. In order for astrology to be considered real and true, some force must exist which establishes a relation in space between people and different bodies.
On the other hand, if we want astrology to be miserly, the astrologers will need to produce results and data that cannot be readily explained by any other means. But a new and undiscovered force capable of establishing a relation between a person and bodies in space and finding the difference between the universe and solar system in much greater depth.
In addition to this, Astrology is a perfect example of an exceptional claim-stricken area. If distant objects in space are capable of manipulating human character and existence to the alleged degree, then basic concepts of physics, biology, and chemistry that we already take for granted cannot be true and that would be remarkable. In astrology, no such state of affairs seems to exist-that would mean that astrology is not falsifiable.
In practice, we find that astrologers can rely on even the weakest kinds of evidence to back up their claims; however, their consistent failure to find proof against their hypotheses is never considered as evidence.
If you liked this article, be sure to read up more of our work:
[simple-author-box]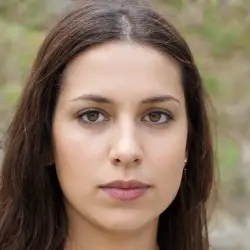 Latest posts by Maria Chan
(see all)