I hope you agree with me when I say:
Not being able to gaze at the planets despite owning a telescope is quite a disappointment.
Decades of manufacturing later, we still find the best telescope eyepiece brands not being able to deliver excellent magnification and detailed pictures. Prospect astronomers have thus resorted to external equipment such as Barlow lenses.
Perhaps the idea of buying expensive top-notch telescopes doesn't seem feasible to you. You can still double the magnification with eyepieces.
Whether you're on the lookout for an expert level telescope eyepiece for planetary viewing or you're just a beginner astronomer with no particular aim, you'll find these products tempting.
These telescope eyepiece reviews include highlighted features to help navigate yourself to the best telescope to see planets; the perfect pick for your viewing needs.
Towards the end, a mini telescope eyepiece guide has been added as well where we answer frequently asked questions. Make sure to check that out.
Let's get started!
Best Telescope Eyepieces for Viewing Planets [2021]
In this list, we've compiled the top-rated telescope eyepieces for viewing planets and galaxies:

Why We Love It:
Two-year warranty
Includes five lenses
Comes with Barlow lens


| | |
| --- | --- |
| Pros | Cons |
| ✅Two-year warranty | ❌ You Might Not Use All Lenses |
| ✅ Protective Case | |
| ✅Wide Range of Magnification | |


| | |
| --- | --- |
| Pros | Cons |
| ✅Ultra-Low Reflections | ❌ Expensive |
| ✅ No Angular Magnification Distortion | |
| ✅Great Magnifications for Planet Viewing | |
Telescopes and eyepieces go hand-in-hand; here's our guide on the best eyepieces for planetary viewing!

Why We Love It:
62-degree field of view
Aspheric lens
Blackened Lens


| | |
| --- | --- |
| Pros | Cons |
| ✅Great Value | ❌ Can be too powerful for some Telescopes |
| ✅ Dust Cover | |
| ✅Gripping Handles | |

Why We Love It:
Great range of magnification
Comfort viewing
Rubber grip


| | |
| --- | --- |
| Pros | Cons |
| ✅Adjustable Eye-Cup | ❌ Not Great for Astrophotography |
| ✅ Multi-coated Lenses | |
| ✅Comes in a Protective Box | |
Looking to start off as an astronomer, here is a list of refractor telescopes for beginners!

Why We Love It:
Wide range of magnification
Wide view field (around 58 degrees)
Adjustable eye-cup


| | |
| --- | --- |
| Pros | Cons |
| ✅Colour Coated Lenses | ❌ Friction Dissociates Use |
| ✅ Great Value for Money | ❌ Need to Buy a Moon Filter |
| ✅Crisp Images | |

Why We Love It:
Eye guard gripping
Perfect contrast
3-element apochromatic lens


| | |
| --- | --- |
| Pros | Cons |
| ✅Wide Range of Magnification | ❌ No Perfect Focus |
| ✅ Comes With 1-year Warranty | ❌ Small Field of View |
Want to find out the FOV of your telescope? Say no more. You can do just that with our calculator!

Why We Love It:
Great magnification
Works with 1.25 eyepieces


| | |
| --- | --- |
| Pros | Cons |
| ✅Low Budget | ❌ No Special Feature |
| ✅ Crisp Image with Details | |
Conclusion
So the question remains, what is the best telescope eyepiece for viewing planets and galaxies? The answer to that depends on your budget and astronomical needs. In our telescope eyepiece reviews, we've mentioned such features repeatedly, we hope you were able to choose the right eyepieces for your telescopes or found a recommendation for a peer. In every regard, these are some of the top eyepieces in the market today. For the great deals, order on Amazon today!
FAQs [Buying Guide]
In this telescope eyepiece guide, we'll go over a few commonly asked questions and facts.
Telescope Eyepiece Definition 
Starting with the basics, here is the definition of a telescope eyepiece. It is the lens or a combination of various lenses (as seen in most of the products above) that is attached to the eye-end (the part closest to the eye) for telescopes and microscopes.
What Kind of a Telescope Should I Buy to See Planets?
There are a variety of telescopes that can be used to see planets. As we mentioned in the opening paragraph, the best telescope for planet and moon viewing doesn't necessarily have to be one from a top-notch brand. This guide should assist you in buying one.
Field of View Definition
You've probably seen this word in every review, here is what it means. Field of view (FOV) is basically a measure of how much of the sky you can see at once. Telescopes with large FOVs are highly preferred.
What Size Telescope Do I Need to See Mars?
To be able to view the details on Mars, you need a telescope of an aperture larger than 4″. In terms of magnification, experienced astronomers use "20x to 30x per inch of the aperture" to see details on plants.
Here is a telescope eyepiece magnification chart you can refer to:

These magnifications are accounted for in our reviews!
Ready to kickstart your planetary viewing? Can't wait to gaze upon Saturn's ravishing rings? Maybe you're more of a moon person! Whatever your interest might be, these products are waiting for you. Order today for the greatest deals on Amazon!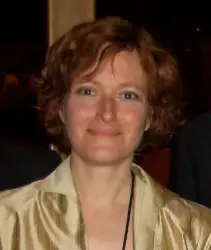 Latest posts by Mary Robinette Kowal
(see all)