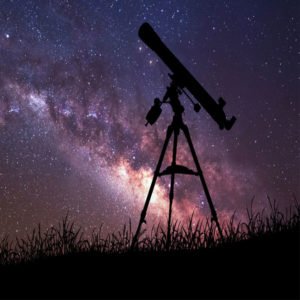 I hope you will all agree with me when I say
There can be no better combo than a sky full of stars and a good telescope
These magnificent giants in the sky cannot be seen by the naked eye. You need a telescope. Probably the best telescope your budget allows.
I have compiled this list for you, the reader, to make it easy so that you can choose the best telescope for yourself under $1000 or even a bit over it. These are the best professional telescopes for astrophotography.
I have also included a small guide on How To Choose A Telescope after the Conclusion. Be sure to read that up so that you know how to select the best telescope for yourself.
Best Telescope Under $1000 in 2021:
If you liked our list, be sure to check out some more: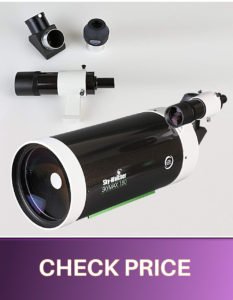 Why we love it:
Black V-style dovetail plate.
Superior mechanical quality.
Compact and easy to mount.



| | |
| --- | --- |
| Pros | Cons |
| ✅180mm Maksutov-Cassegrain. | ❌ Image shift causing defocusing. |
| ✅2700 mm (f/15). | |
| ✅8x50 finderscope & 2" 90 degree Star diagonal. | |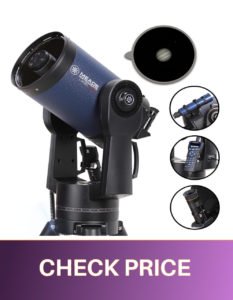 Why we love it:
Ultra-high transmission coatings.
Standard field tripod.
AudioStar handbox with speaker Inside.



| | |
| --- | --- |
| Pros | Cons |
| ✅8" f/10, 2000mm focal length. | ❌ Tripod is not the best of quality in the price range. |
| ✅Ultra-high transmission coatings. | ❌Outdated manual and documentation. |
| ✅Advanced Coma free technology. | |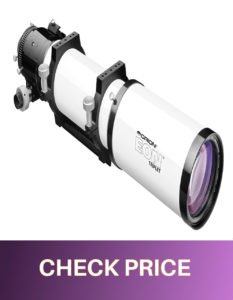 Why we love it:
Relatively lightweight 15.2lb.
Fully multi-coated, three-lens ED optics and versatile f/7.0.



| | |
| --- | --- |
| Pros | Cons |
| ✅115mm (4.5 inch) aperture triplet ED apochromatic. | ❌ relatively expensive |
| ✅Rock-solid, rotatable 3 inch dual-speed (11:1) Crayford focuser. | ❌Difficult to find. |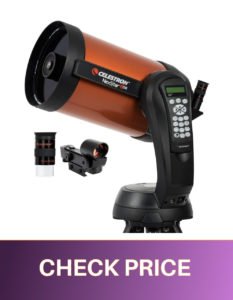 Why we love it:
Perfect for beginners.
Easy to assemble and break down.
2 years warranty and unlimited customer support.



| | |
| --- | --- |
| Pros | Cons |
| ✅8 inch diameter. | ❌Outdated hardware. |
| ✅includes a NexStar software for an interactive simulation. | ❌Star alignment is not easy. |
| ✅Automatically locates. | |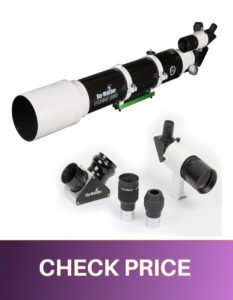 Why we love it:
excellent color correction.
Evolves with skill.



| | |
| --- | --- |
| Pros | Cons |
| ✅Dual-Speed Focuser. | ❌Expensive as compared to features. |
| ✅Comes with complete hardware including a hardcase and RACI etc. | |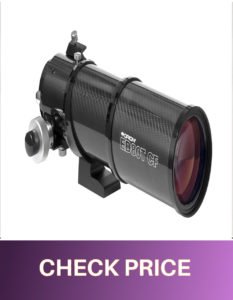 Why we love it:
Strong carbon fiber tube
ED glass for exceptional resolution
Includes foam-lined hard carry case.



| | |
| --- | --- |
| Pros | Cons |
| ✅Strong carbon fiber tube. | ❌Customer complaints regarding dust inside the glass. |
| ✅Includes robust dual-speed (11:1) 2" Crayford focuser. | |
Looking for related articles? Here are some we think you'll like: 10 Best Dobsonian Telescopes to Buy in 2021 [From 6″ to 12″ ], Best Binoculars Under £100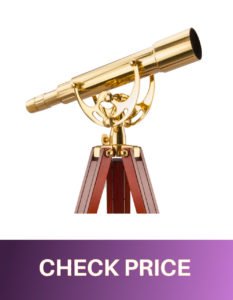 Why we love it:
Mounted on a standing mahogany floor tripod.
Handcrafted scope from solid brass and mahogany wood.



| | |
| --- | --- |
| Pros | Cons |
| ✅Reasonable aperture of 50mm. | ❌Limited magnification. |
| ✅One of the best-looking models available. | ❌Small field of vision. |
Conclusion:
It's a sight to behold, the heavenly bodies, stars, mesmerizing nebulae, Saturn's rings, and whatnot. Once you buy your first professional telescope that is capable of showing objects many lightyears away, you are sure to be immersed in this hobby from top to bottom. People have taken up astrophotography as a full-time profession. A heavy-duty DSLR paired with a powerful telescope can capture images of galaxies. Who knows one day you might capture a picture of extraterrestrials cruising down the space highway.
I hope this guide and review has made it easy for you to select the best professional telescope under $1000-1800.
Best Telescopes On A Budget
When it comes to telescopes, there are many options on the market. Starting from under $100 and going beyond to tens of thousands of dollars.
You will need to calculate the Field of view before using any telescope, for that you can use our Telescope Field of View Calculator.
The $100 ones are miniature scopes, more like a kid's toy and the tens of thousands of dollars one? Well, let's just leave them for professional scientists.
For a person, who loves to travel, escape the light pollution, set up a camp, a bonfire in the middle of a desert, and likes to gaze upon nature's roof; the best options can be found ranging from a $1000-1800.
So, look no further, pun intended, here are the best 8 telescopes for under $1000-1800.
Guide
How To Choose A Telescope:
It's not easy choosing the telescope that's right for your observing interests, lifestyle, and budget. With so many options on the market, it makes sense to understand the different kinds of features and attributes of telescopes so that it becomes easy to choose your first telescope. After that, whether it's a telescope for home use, for professional photography, best telescope under $300, or anything. It will be extremely easy so let's dive in.
Generally, your telescope should have at least 2.8 inches aperture. A larger aperture means a better view of the fainter object. But a small one can do a pretty decent job as well- especially if you live away from the city lights.
Types:
Refractor:
Most common type with low maintenance. The prices however keep increasing pretty steeply as the aperture increases. Refractor tubes have a lens at the front.
Reflector:
Most inexpensive type with a mirror at the end of the tube to gather light. Reflector tubes need to be adjusted for optical alignment now and then. So only go for these if you can handle the hassle.
Compound:
These use a combination of mirrors and lenses, are compact and lightweight but expensive as well. The two most popular types are Schmidt-Cassegrains and Maksutov-Cassegrains.
Focal length:
The objective's focal length determines the power or magnification of the telescope. This is simply the objective's focal length divided by that of the eyepiece.
Mounts:
The most underrated part of the telescope. On some mounts, the scope can move in all 4 directions like a camera tripod. These are usually known as "Alt-Az" mounts. There are then Dobsonian mounts which basically are elegant simple wooden platforms and a variation of the Alt- Equatorial mounts are designed to track the motion of the stars by turning on a single axis. They tend to be larger and heavier plus you need to align it properly with the North Star.
Choosing a telescope is a high ordeal for many. Since you are spending a hefty amount on it, you want to make sure you buy the best telescopes. Even we want to make sure you do hence, this article.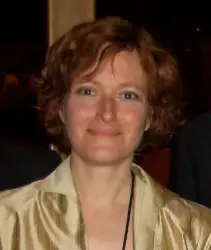 Latest posts by Mary Robinette Kowal
(see all)