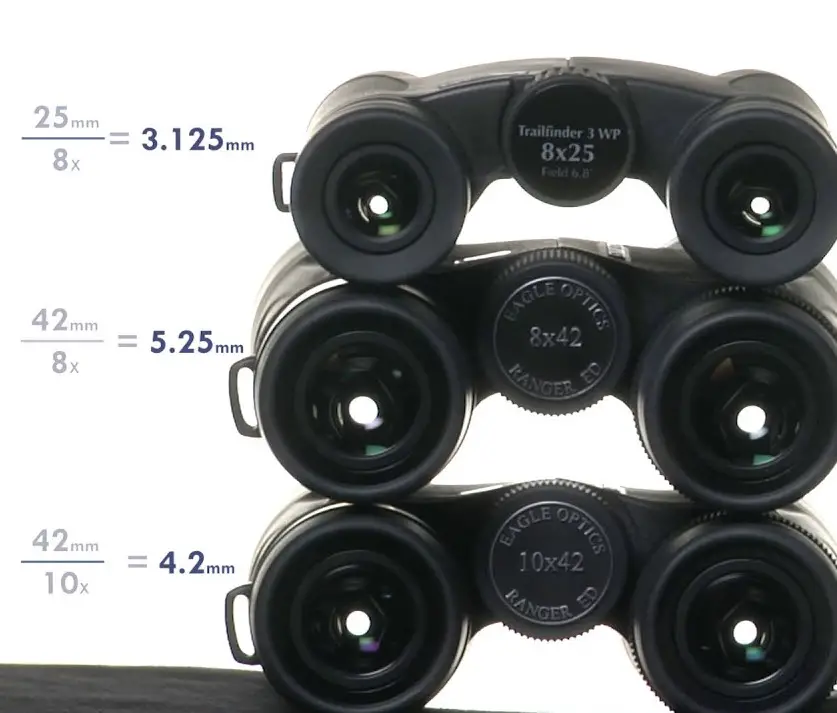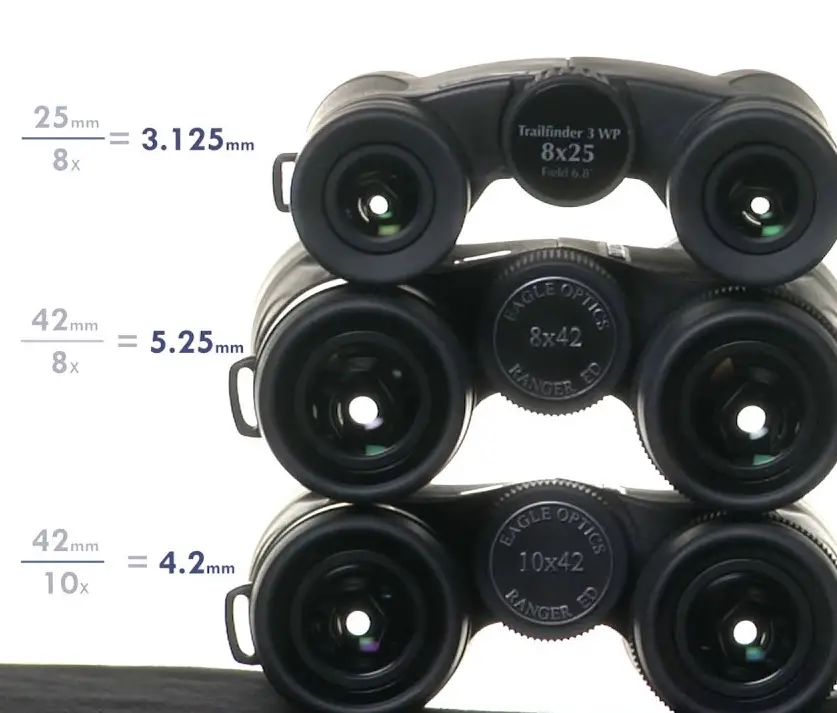 Binoculars have existed for years, but they are still relevant than ever. 
That being said, even if they have existed for years, that doesn't mean that the technology is still ancient. The lens quality, the adjustment, the viewing quality, all these have improved drastically and cannot be considered ancient. Nowadays there are a lot of magnification options available in binoculars, some hold a whopping magnification power of 80x and even more. But the highest one that we recommend is 20x. Binoculars help you see the world differently, well, we can also say it helps you see the real beauty of our world in high definition, in short, more clearly.
In this guide, we decided to compare the two most popular magnifications that you can find "10×50 vs 20×50 binoculars" so let's begin without any more wait.
Binoculars 10×50 vs 20×50 Comparison – Which One is Better?
In case you don't already know, here is some information sprinkle about these magnification devices. Binoculars are devices used to magnify far-away turrets in order to gain better insight into them. Usually, they are used during adventure trips or professionally by men at sea.
The magnification of binoculars varies. To know how much a binocular magnifies a target is to see the first number is its magnification. For example, if it is 12×50 binoculars, it means it magnifies the target 12 times.


Now, which binocular is better? The one with 100 times magnification or the one with 20 times magnification?
It is hard to understand which binocular is better, 10×50 or 20×50? Frankly, it is hard to decide based on only the magnification of the lens; as usual, many features are the same.
But when we dig deep into these simple devices, we will find ample reason to believe one is better than the other. So let's compare 10×50 vs 20×50 binoculars.
What do 10×50 binoculars mean?
Before comparison, it is important to exactly know what does 10×50 binoculars mean? In simple words, it means the image or view will be magnified ten times, or the naked eye will be able to see ten times better using these binoculars.
A good 10×50 binocular has not only a powerful lens but also a comfortable frame to make the viewing experience pleasant for the eyes. The objective lens in 10×20 binoculars is 50mm. The range is also between 30 to 80 mm.
What do 20×50 binoculars mean?
Similarly, 20×50 binoculars are with lenses that magnify views 20 times to the naked eye. 20×50 binoculars are better in this regard than 10×50 binoculars as they can give a ten times more clearer view. There are no two opinions about it. So if you ever wonder which binocular magnification is better? 20×50 will be it.
20×50 binoculars also have a 50mm objective lens size. The field of view is also great and proximately near to 56M/1000M. Like all binoculars, it is also coated with metal and rubber coating to make it moisture-proof.
Points to consider
If we are actually going to compare binoculars 10×50 vs 20×50, we need to find out the points of comparison. Which are better, 10×50 or 12×50 binoculars? This is a complex question that requires in-depth research.
So, Before you side with 20×50 or 10×20  binoculars, it is better to consider the following features:
Stable image
No doubt that 20x binoculars have better magnification, 20 times amplified, but you know what else is magnified? Instability of the view. In layman's language, if your handshakes, the image will be worse than that with 10×50 binoculars. This can prove extremely disturbing if you are hunting and your target appears momentarily as you lose it. Furthermore, this can be confirmed by seeing a piece of writing through the binoculars. If you try to read it through 20×50 binoculars, you will have more difficulty than 10×50 binoculars.
However, it is possible to rectify this problem. You can use a tripod stand if you have shaky hands. This way, you will be better able to view your target even through 20×50 binoculars. Here it is important to note that not everyone wishes to read through a binocular. So, in any case, both of the binoculars work well enough.
Performance in different light conditions
It may appear surprising but different binoculars respond differently to lighting. It is by the light that we are able to see through dilation or reduction of the pupil. In the dim light, the pupil expands, and an image appears bright to the eyes. While during bright light, the pupil shrinks from being able to see properly. This is not the case with binocular lenses. They work according to the size of the pupil. So in dim light, 10×50 binoculars are suitable as the pupil has increased diameter. Similarly, in daylight or bright light, 20×50 binoculars work fine.
Area coverage
The area you see through your binoculars is called the field of view. Now 20×50 binoculars do show a magnified view and better image, but they show less area. Contrary to it, 10×50 binoculars show more area but less focused view due to less magnification power. So it is for you to decide which is better for you, either you want clarity of view or a broad field of view.
If you are hunting or on an adventure, you can risk unfocused views. So here it will be better to choose 20×50 binoculars. Again, it depends upon what you are using your binoculars for. Here is becomes vague as to which is better in binoculars 10×50 vs 20×50.
Binoculars and astronomy
Another way of determining which is better in binoculars 10×50 vs 20×50 is to consider whether 20×50 binoculars are suitable for astronomy or not? Astronomy has long been considered an advanced science. The discovery of the magnification glass made astronomical research simpler for astronomists as they were better able to view their target heavenly bodies. Binoculars are also all about magnification in astronomy. So in astronomy, it is all about better the magnification, better the binocular. So in between 10×50 vs 20×50 binoculars are the question is: Which is better? The answer is 20×50 binoculars are perfect for astronomy. Reason? In astronomy, everything is about magnification and clarity. Nothing else matters.
So in this respect, 10×50 binoculars are way behind 20×50 binoculars.
Best 20×50 Binoculars Brands According to Reviews

There are multiple well-established brands of 20×50 binoculars here today. We are narrowing down the best 20×50 binoculars for you. Take a look:
1. Phelarna binoculars
Phelarna offers one of the top-rated 20×50 binoculars. It is no surprise that it is usually on top of the list of best 20×50 binoculars. Not only are they waterproof and compact but they also have the most explicit lens quality.
2. Celestron binoculars
These are also some of the best 20×50 binoculars. They are extremely efficient, long-range binoculars with water-resistant quality and multi-coated lenses. Everything at a reasonable price.
3. Barska Gladiators binoculars
Among its many great features, it resolves your image instability problem. How? It comes with a tripod stand attached to it.
4. SoB super binoculars
It is also a great 20×50 binocular given that it absorbs light to give you crystal clear vision at night. Moreover, it has an aluminum coating which means no rusting.
5. Nikon
Nikon is a brand everyone has heard of. Not only does it offer exceptional views and extremely zoomed long-range sights but also is sturdy and stylish looking.
Best 10×50 Binoculars Brands According to Reviews
Best 10×50 binocular reviews show the following are the top 10×50 binoculars in the market:
1. Vortex Optics 10X50 Viper HD Roof Prism Binoculars
Vortex provides long-range viewing with special eye relief. The lens is equipped with vipers to work well in rainy conditions.
2. Swarovski EL SWA35210 10X50 Binocular
It offers durability and the best features for the price. Also, it works well against fog due to the multi-coating of the lens.
3. Celestron Granite 10X50 Binocular
The waterproof coating helps to use it better. It is also mountable on tripod stands.
4. Fujinon Polaris 10×50 FMTR Porro Prism Binocular
As it is 10×50 binoculars it provides an exceptional view 10 times magnified. Its multiple accessories complement each other well.
5. Nikon 7245 10×50 EX Extreme All-Terrain Binocular
Nikon offers multi-colour bright optics. Helps in viewing long-range targets with range focus.
 These 10×50 binoculars work best in low light conditions and absorb light to give crystal clear coffee.
Other than these, there are plenty of other 10×50 binoculars present. You can determine your favorite based on your own liking.
Frequently Asked Questions
What is the best magnification for binoculars?
You might ask this. The answer is better the quality of the lens, the better is magnification. It all depends on the use of binoculars to determine which magnification is best.
What strength binoculars do I need?
This is a most commonly asked question which has no one answer. The need for binoculars depends upon the purpose for which you are buying them. If you are buying for hunting it is better to buy 20×50 binoculars. If you wish to use them as a magnifying glass or in low light conditions then 10×50 is better. Again, the answer is variable and attached to the motive behind the purchase.
What is the strongest magnification for binoculars?
The strongest magnification for binoculars is 80x and belongs to the Oberwerk binocular telescope.
Some people consider it the same but both Astrology and Astronomy are different, read our comparison on Astrology vs Astronomy for some interesting information.
The Bottom Line
Some might not consider binoculars as anything more than a simple viewing device, but the people who use them know how even a small feature can change your viewing experience and it matters a lot.
Us astronomers are especially a breed that can be considered abnormal, or I can say overly, normal. And with our heavy-duty telescopes, we need good enough binoculars to view the world and enhance our stargazing journey.
We kept all of that in mind and decided to write a comparison of some of the most popular and most suitable magnification levels that you can find in binoculars and with all the info
Sources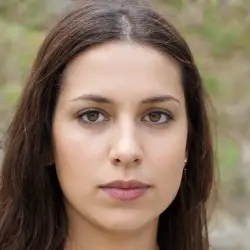 Latest posts by Maria Chan
(see all)