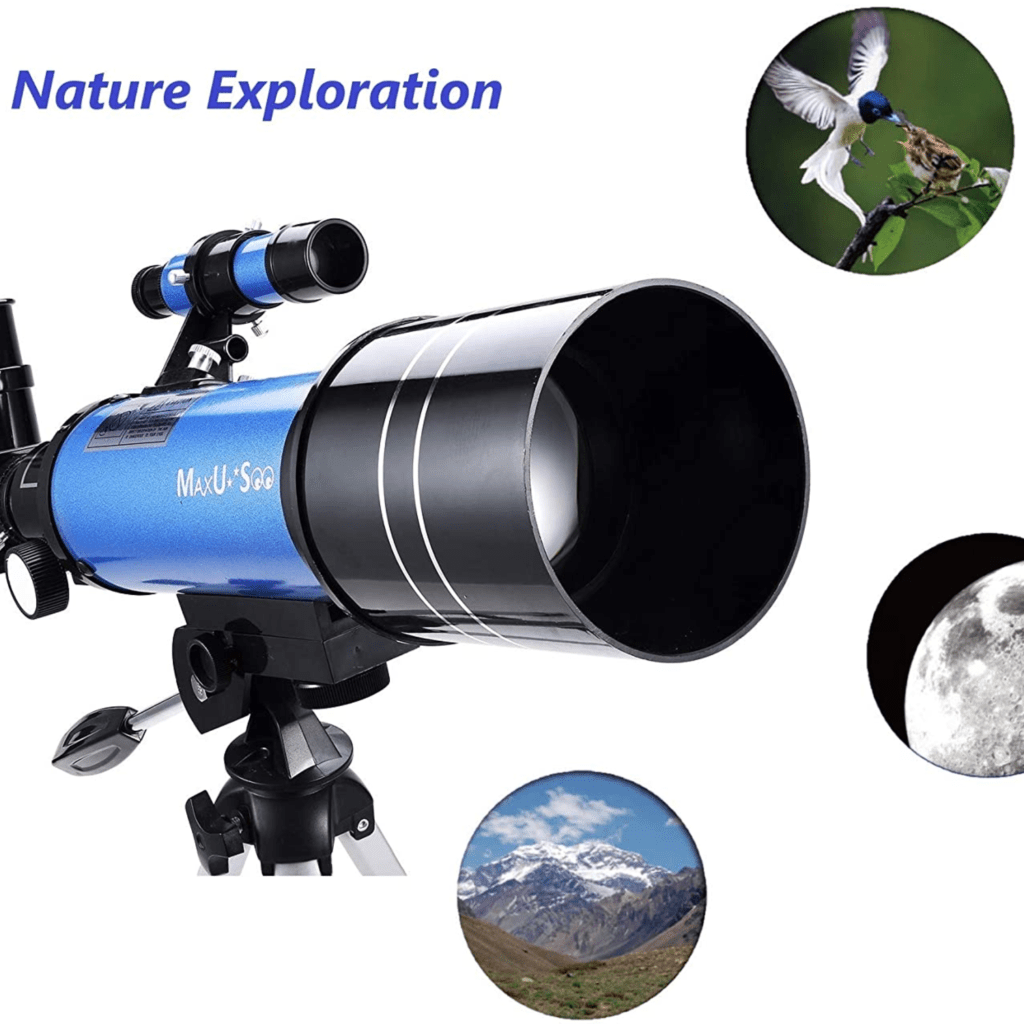 I hope you agree with me when I say:
Being passionate about Astronomy is definitely interesting but not so interesting when it comes to the cost of it.
 If you want to treat your eyes, only a telescope would work as it allows deep-sky viewing.  
Telescopes are a great piece of equipment that provides seamless results if configured correctly. With these in hand, you can venture into deep space and observe the magnitude of heavenly bodies at the comfort of your home. The great thing about modern telescopes is that you don't need a lot of technical knowledge in order to operate them. And with a little bit of hustle, you can start your astronomical journey within no time. Now there are tons of different options in terms of telescopes for astronomy, each with its own implication and price tag.
Before you juggle between which telescope to purchase, let me guide you through it. A Telescope is basically an instrument designed to see far away objects by making them appear large, hence closer. There are mainly 2 types of telescopes; Refractor & Reflector Telescopes. You should consider a few basic parts to ensure that you have the telescope that would satisfy your needs. Some main parts of every telescope include the aperture, the focal length, the mounts, and the eyepiece. You can have a look at this guide for more information.
Things to consider before buying:
Reflecting Vs. Refracting: General-purpose astronomy telescopes are available in two major configurations. They could either be reflecting or refracting. Generally speaking, refractor telescopes will cost you a bit more than the reflecting counterparts as their lens is of higher quality. Similarly, the maintenance cost of reflectors is far low as compared to the reflective ones, as their lenses are converged in a fixed position. So take these things with a grain of salt when buying either one of them.
Eyepiece: Like anything else, scopes are available in a given set of eyepieces. There are the components that you use to see through the telescope. Now eyepiece varies in terms of size and kind, so there is no hard and fast rule in selecting the right one. With that said, we would recommend you to choose models like the Orion 10012 Skyscanner, which has multiple eyepieces for added comfort.
Best Telescopes Under 300 in 2022:
These include professional telescopes along with great ones for beginners.
Why we love it:
Comes with a big 6″ aperture at an amazing price.
Popular for viewing deep-sky objects like nebulas & star clusters
Extremely easy to use & store.
Has 6″ diameter f/8 parabolic mirror.
Provides a distortion-free image.


| | |
| --- | --- |
| Pros | Cons |
| ✅ Solid build | ❌ A bit heavy |
| ✅ Provides a vibration free image | ❌ Only one eye piece included |
| ✅ The eyepiece and lens can be upgraded | |
Why we love it: 
Easy to use & navigate in the long run.
Large optics with quality reflective mirror.
EQ 1 mount included with the purchase.
Adjustable tripod & a fantastic field of view.
A portable telescope under $500.


| | |
| --- | --- |
| Pros | Cons |
| ✅ Petite | ❌ No carry case included |
| ✅ Great for family use | |
| ✅ Extra eye pieces included | |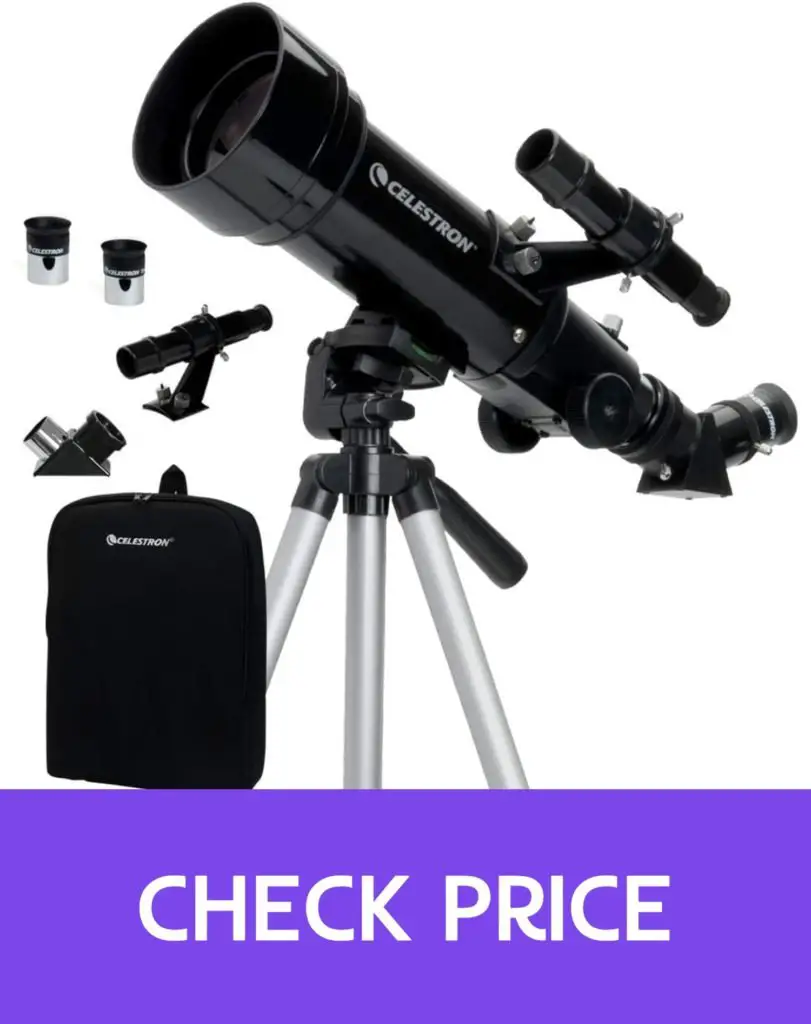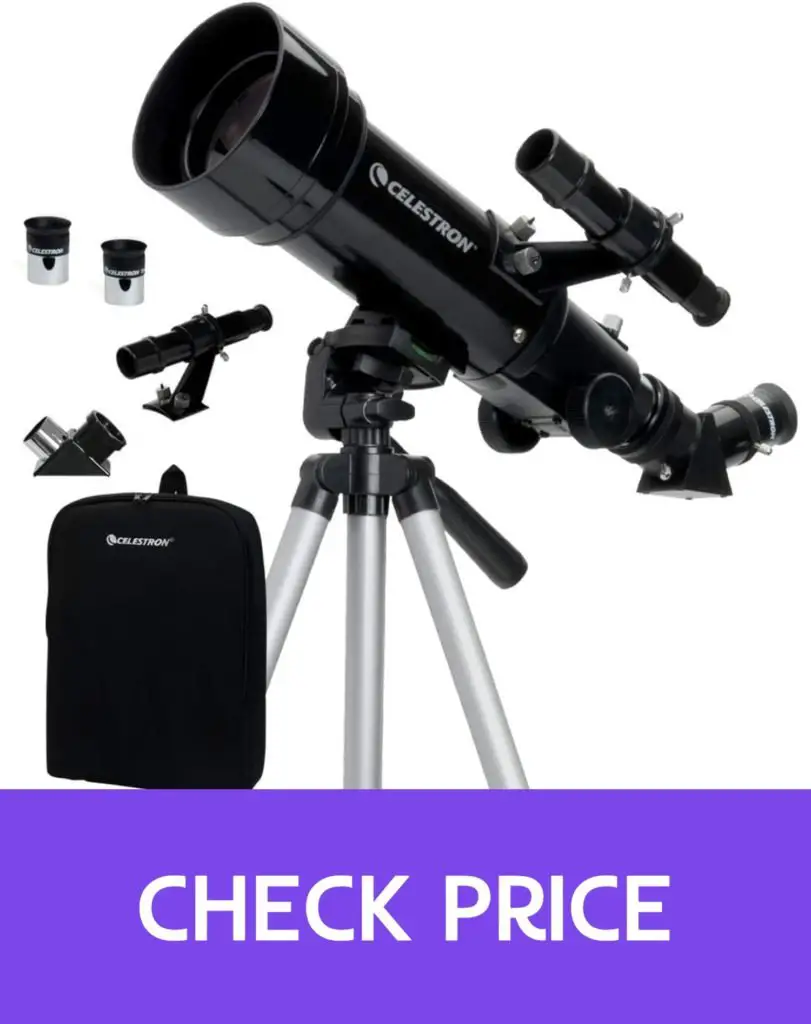 Why we love it: 
Affordable telescope with powerful use case.
Equipped with a large 70mm aperture.
Fully coated optic lens for top of the line imaging.
Provided with a wide range of accessories.
Around 2-year technical warranty.


| | |
| --- | --- |
| Pros | Cons |
| ✅ 2 year warranty & customer service. | ❌ Heavy weight |
| ✅ Bonus bag, tripod & software | |
| ✅ Easy & quick set up. | |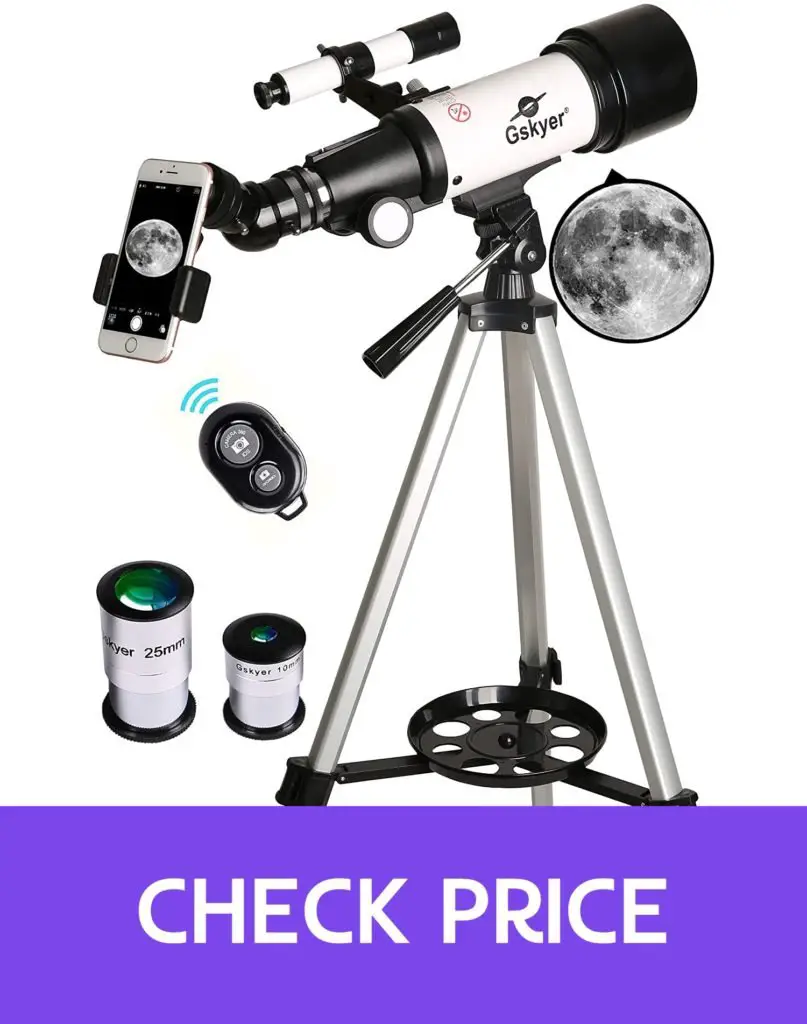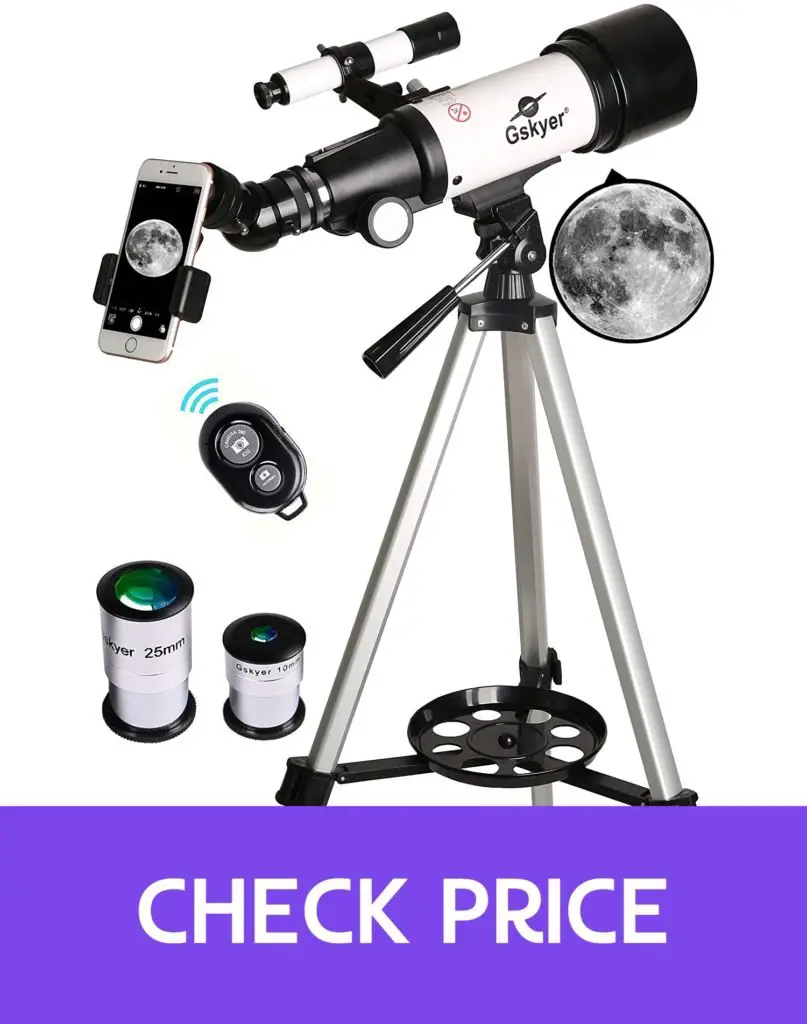 Why we love it:
400mm(f/5.7) focal length and 70mm aperture.
Amazon's Best seller under refractive telescopes.
Comes with two replaceable eyepieces.
Wireless Remote capability.
Replaceable eyepieces & 3x Barlow lens.
| | |
| --- | --- |
| Pros | Cons |
| ✅ Adjustable tripod. | ❌ Too many parts may make it difficult to carry |
| ✅ Easy to locate objects | |
| ✅ Convenient for travelling | |
Why we love it: 
Newtonian Reflector Telescope with a 114mm aperture.
Smooth and precise pointing with the help of a slow-motion rod.
Comes with a 3x Barlow lens,  two eyepieces as well & a tripod.
Ergonomically crafted and contains a lightweight frame.
Superior adjustments with no-tool setup.


| | |
| --- | --- |
| Pros | Cons |
| ✅ 2 year warranty. | ❌ Only for adults |
| ✅ Quick and easy set up. | |
| ✅ Sturdy tripod | |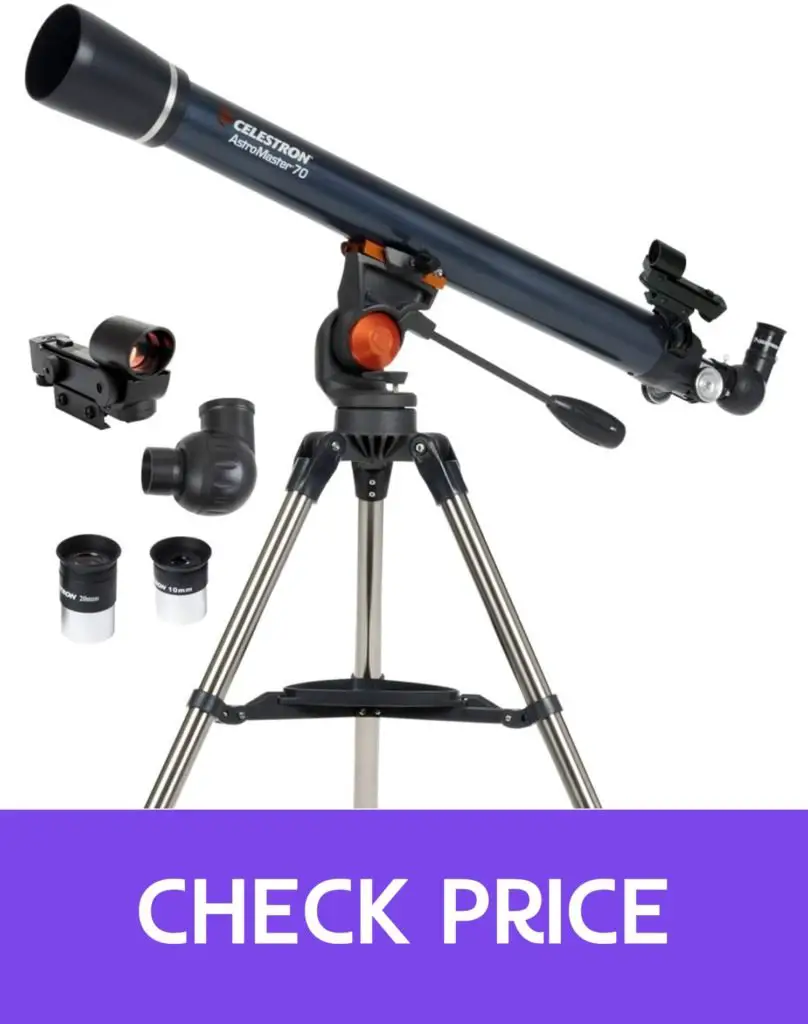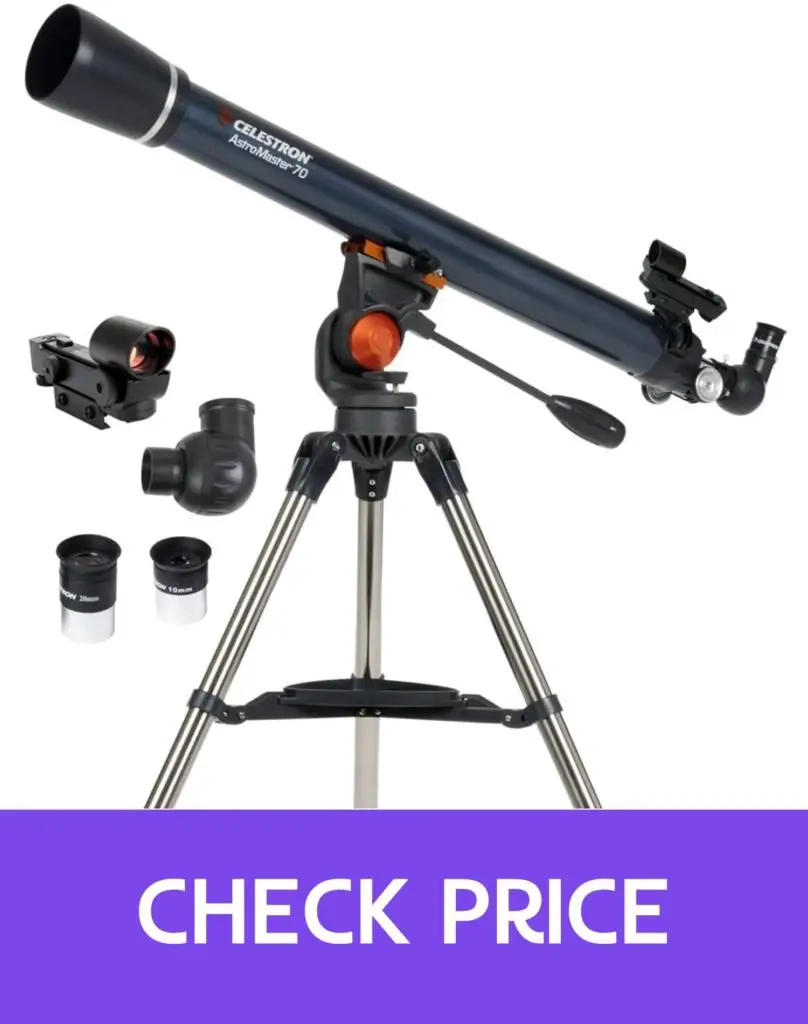 Why we love it: 
Features a fully coated 70mm glass optic objective lens.
Is useable in both, daytime and nighttime.
For smooth and precise pointing, it has been designed with Alt-Az control.
Precision-driven red dot finder scope as well as an erect image star diagonal
Offers detailed views in the night sky.


| | |
| --- | --- |
| Pros | Cons |
| ✅ Specially made for beginners. | ❌ Heavy weight |
| ✅ Compact for storage. | |
| > | |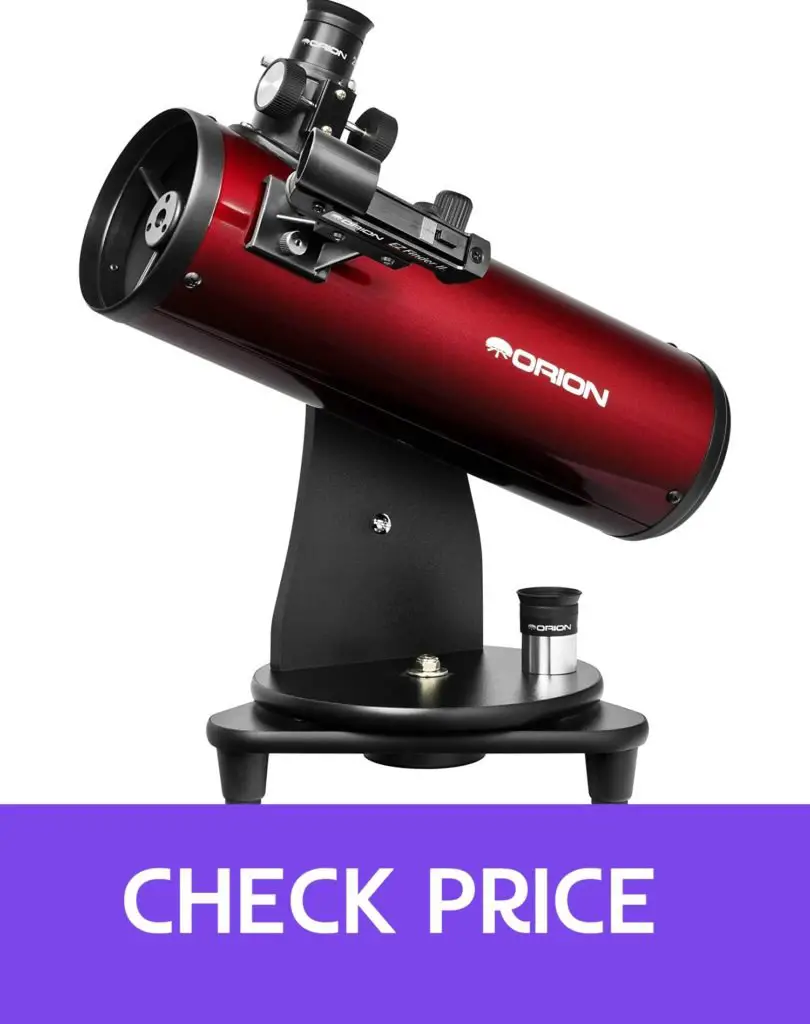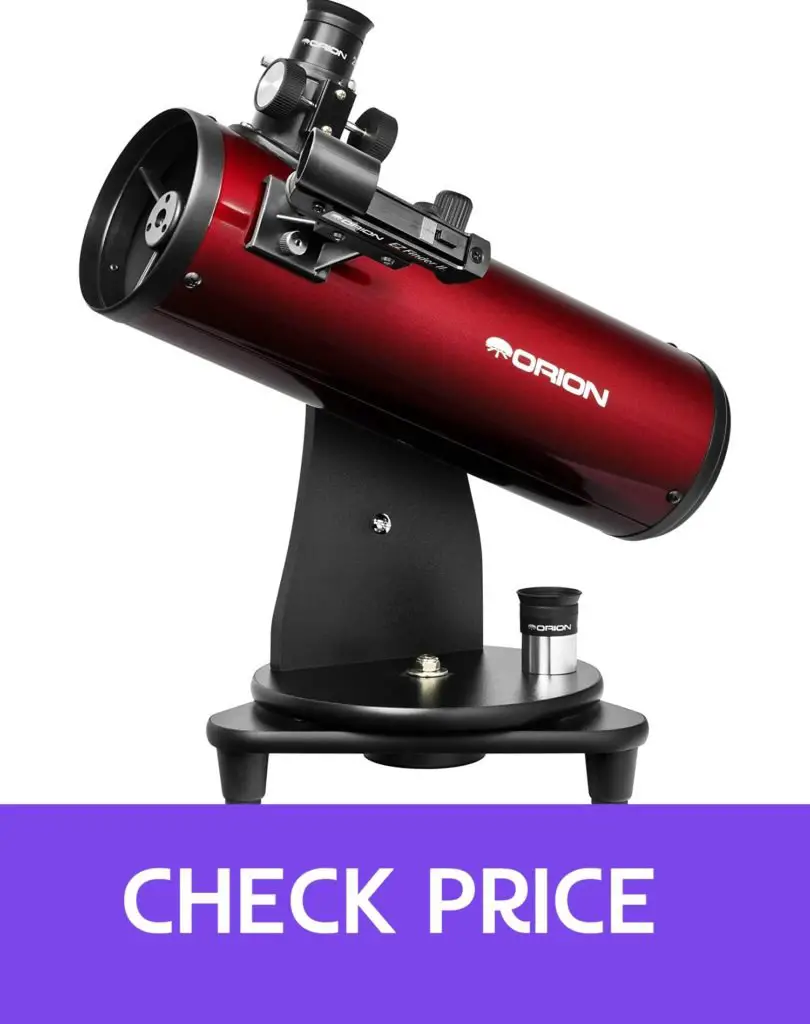 Why we love it:
Designed with a 100mm mirror optic made of glass.
Has a tabletop design with wide-angle, low-power viewing.
 Provided with two eyepieces for magnification and also works with eyepiece filters.
A portable reflector telescope with 20mm rear magnification.
Compatible with Starry Night astronomy software.


| | |
| --- | --- |
| Pros | Cons |
| ✅ Specially made for beginners. | ❌ Heavy weight |
| ✅ Compact for storage. | |
| > | |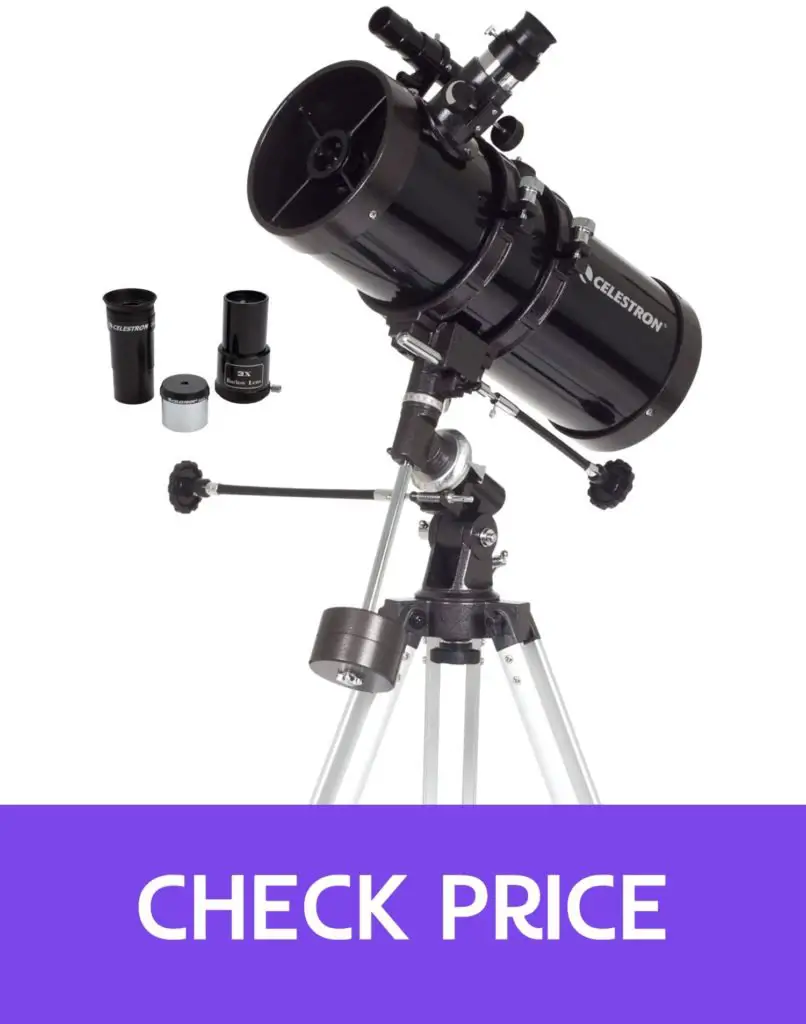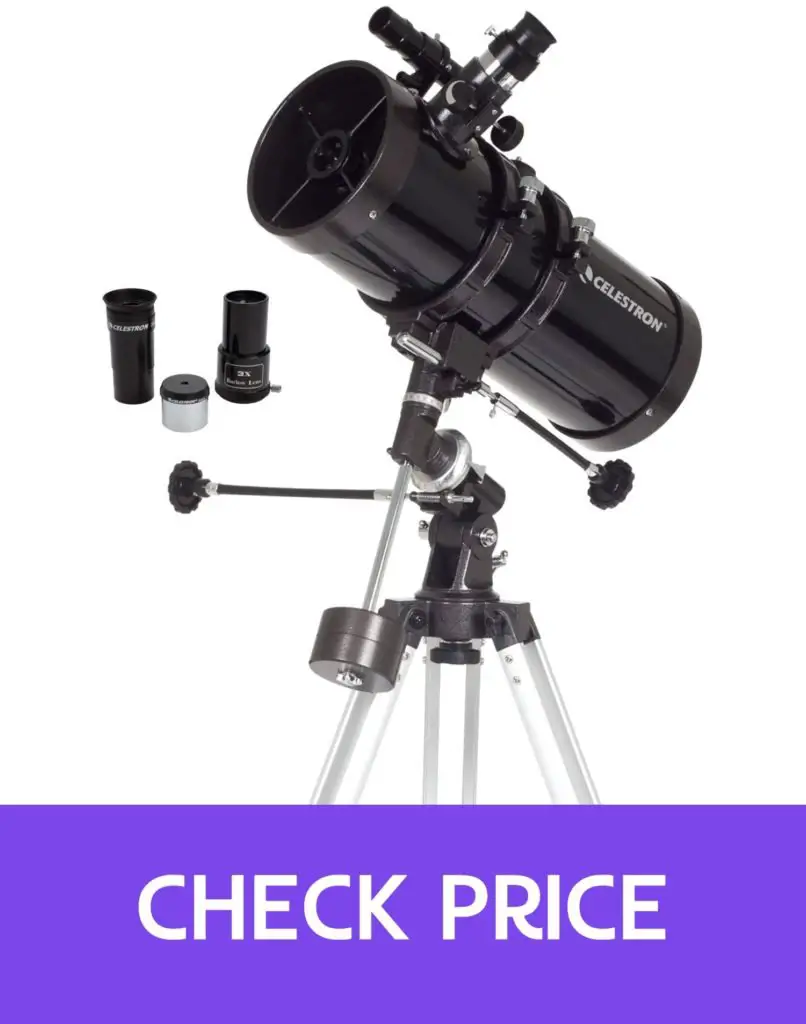 Why we love it: 
Designed with a no tool set up.
The mount is designed with a slow-motion altitude rod.
3x Barlow lens and 2 extra eyepieces are also included.
A feature-rich accessory with ideal aperture.
Compact and lightweight construction.


| | |
| --- | --- |
| Pros | Cons |
| ✅ 2 year warranty | ❌ Takes time to focus |
| ✅ BONUS Starry Night Astronomy Software Package | ❌ Not the best one for travelling |
| | |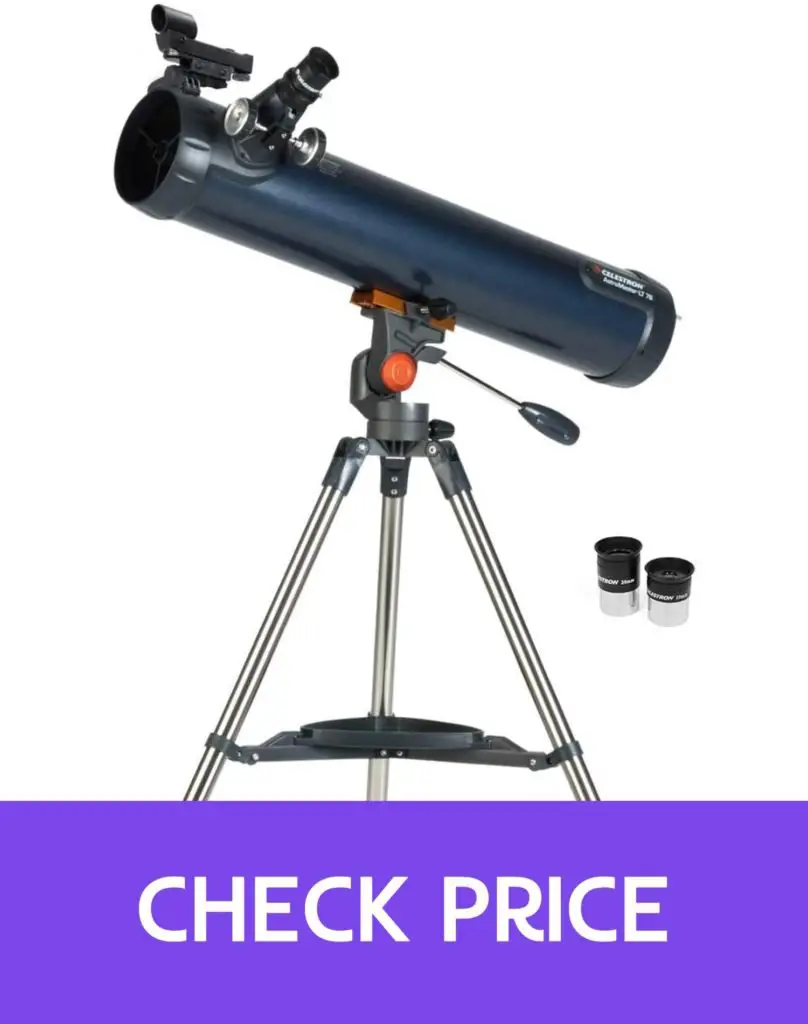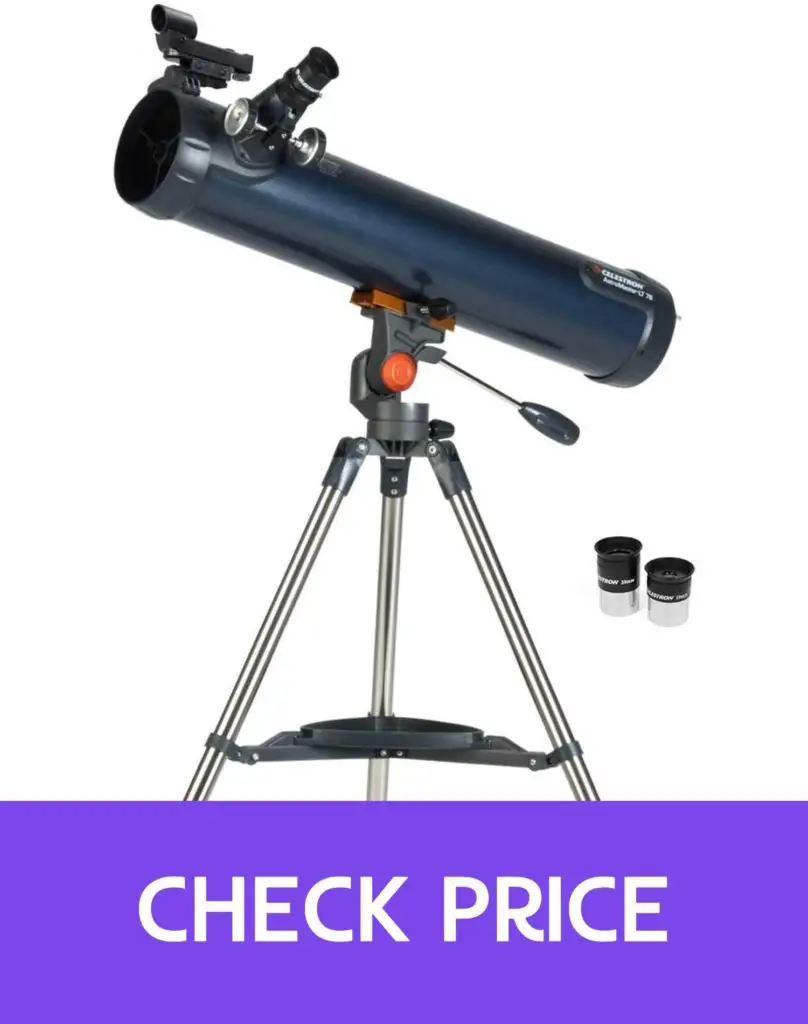 Why we love it: 
Designed with a permanent StarPointer finderscope.
SiO2 and aluminum have been coated all over the glass mirrors.
Compatible with all mobile phone devices & their operating systems.
Avaliable in a wide range of configurations.
Durable metallic body with adaptor knobs.


| | |
| --- | --- |
| Pros | Cons |
| ✅Quick and easy no-tool setup | ❌ Carry bag not included |
| ✅Comes in 3 styles | |
| | |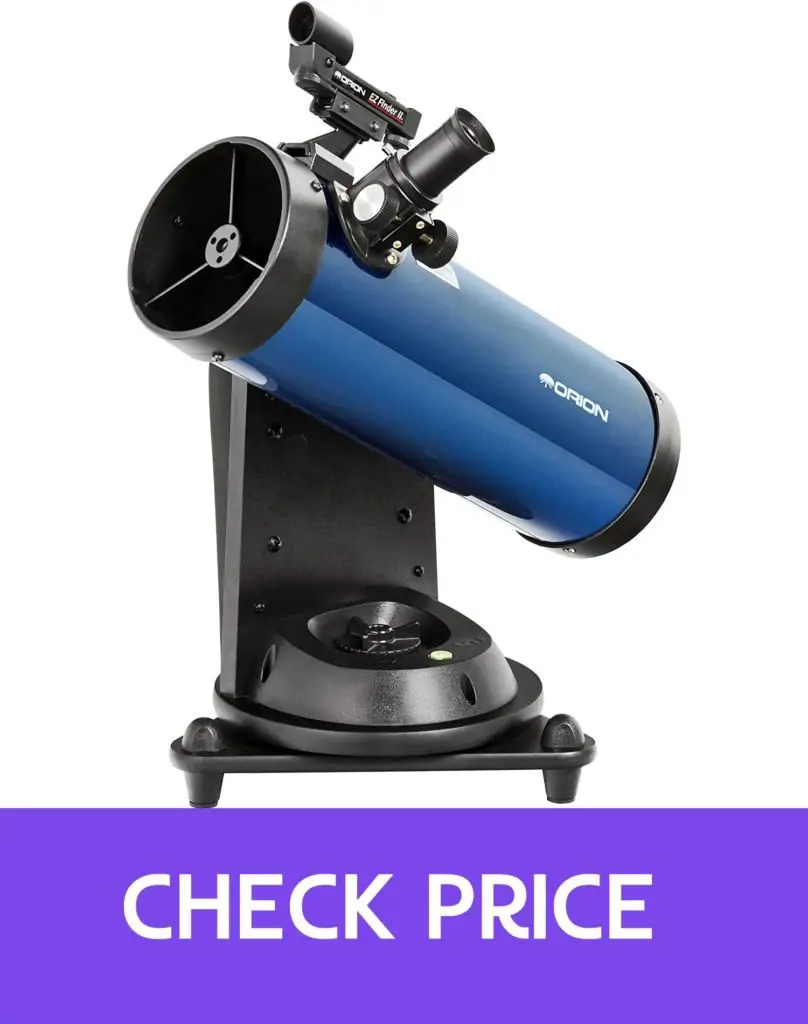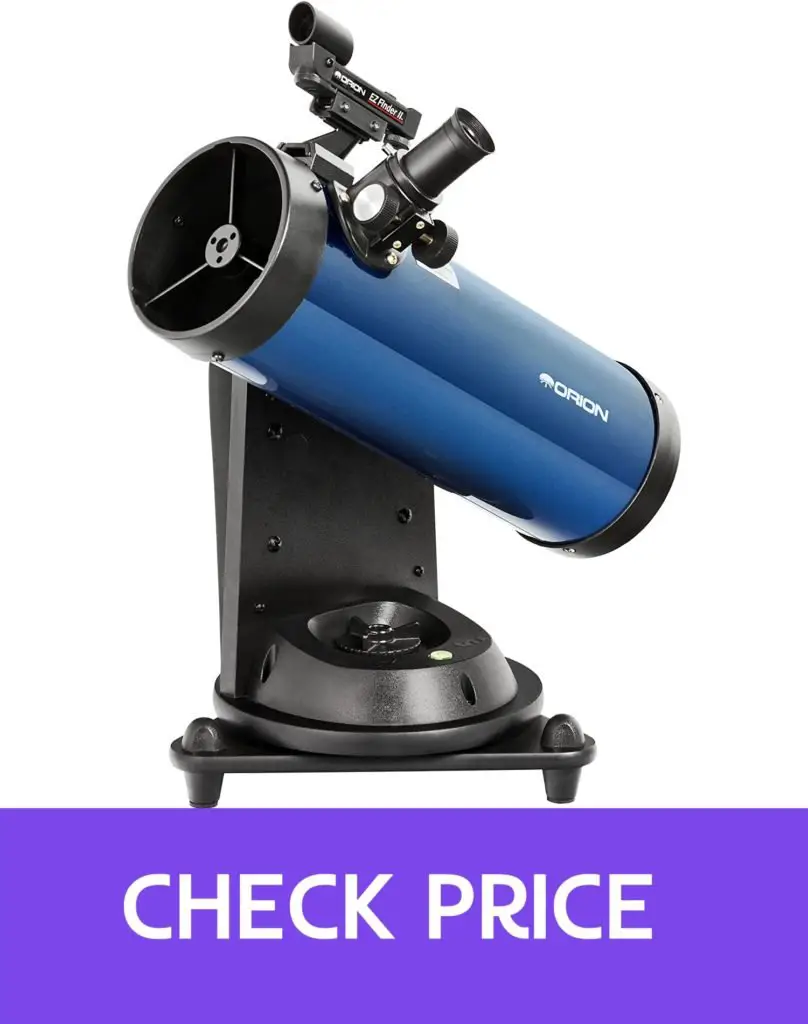 Why we love it:
This 14 mm reflector comes with auto-tracking.
Shorty 2x Barlow included for deep-space ventures.
Additional items included planning stargazing sessions.
Perfect for beginners and professionals alike.
Moderate focal length as well as other adjustments.


| | |
| --- | --- |
| Pros | Cons |
| ✅ Guide book included | ❌ On the pricey side |
| | |
| | |
Info Box
Conclusion 
As we end the list of top telescopes, we hope it is simple for you to understand which type would be the perfect telescope. The list of top telescopes we have compiled comprises not only those which are of prime quality but also those that won't leave a dent in your wallet. We have made finding an affordable and yet durable telescope under 300 dollars easy for you. You can also have a look at the top astronomy Apps for your phone.[/su_note]
Buying Guide:
Astronomy or astrophotography, in general, is no doubt a complicated field. Even with the latest and greatest model, you will still need a bit of insight into the procedures and configure your model according to your needs. Not to mention things like aperture size, reflectivity, magnification power, and objective lens could all make or break your purchase. That's why to provide you with peace of mind, we have listed some factors which you definitely want to consider on your next telescope shopping spree.
1)   Aperture
One of the biggest factors that you most often have to tackle in terms of things like astronomy telescopes is the overall aperture. For those of you who are new to this, it is the area through which light is transmitted in an optical device. The general rule of thumb is that the larger the aperture, the better is the telescope. A wide-reaching aperture will gather a higher amount of light, and the brighter will be the object. So, anything in between 70mm should be on your watch list.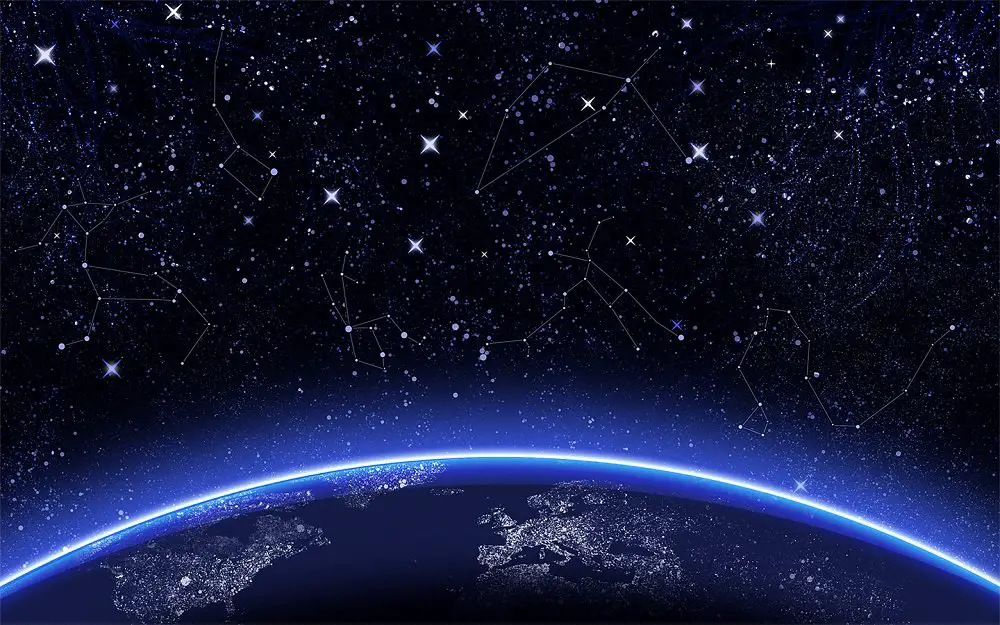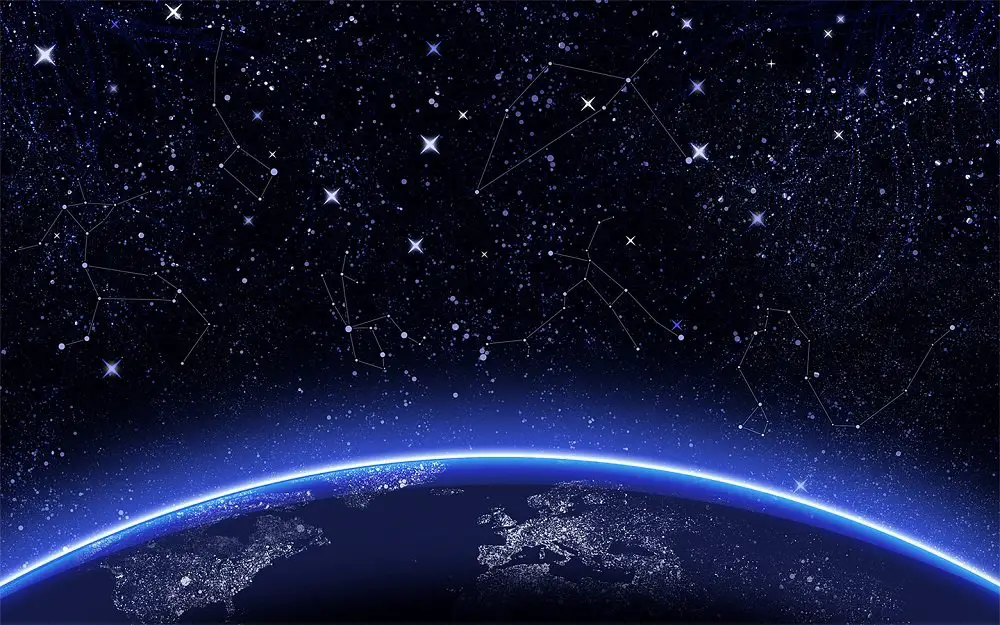 Frequently Asked Questions
Which is the most professional telescope?
Celestron NexStar. You can check out the review for Celestron NexStar 8SE Telescope.
Which is the top telescope in the world? 
James Webb Space Telescope is one of the top telescopes in the world.
Which is the top refractor telescope under 200? 
Gskyer Telescope. You can have a look at the top refractor telescopes for beginners on our website.
Which is the top telescope for space? 
Orion StarBlast II 4.5 EQ Reflector Telescope is a good telescope for space.
List of Telescope for sale near me are? 
The telescopes for sale near me are as follow;
Gskyer Telescope 70mm and Gskyer Telescope 80mm. These are professional telescopes for sale.
Should a beginner get their hands on a binocular first or a telescope? 
Binoculars are not for deep-sky viewing. Therefore, a telescope is preferable if you are interested in astronomy. A beginner can go for a telescope that falls under the beginner category. You can have a look at the few options listed above for your convenience and ease.
Which is the best telescope for deep space astrophotography? 
The Celestron 127eq Powerseeker Telescope.  Refractor is the top telescope for deep space astrophotography. It is also the most affordable deep space telescope. Don't forget to check out the review for The Celestron 127eq Powerseeker Telescope. 
What is the top telescope eyepiece for viewing planets? 
Orion 08890 1.25-Inch Premium Telescope. You can buy telescope online.
What telescope can less money buy? 
The telescope money can buy is Orion StarBlast 4.5. 
 Keep your eyes on the stars and have a good time discovering the space heaven! 
To assemble your own telescope, check this out.
If you liked this article and want to know more about astronomy, check out :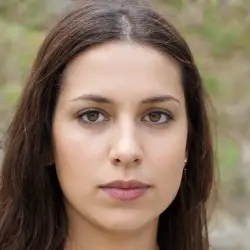 Latest posts by Maria Chan
(see all)