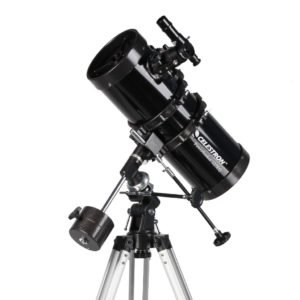 You will agree with me when I say,
 The field of astronomy is limitless 
However, that should not stop young minds who have a keen tilt towards this topic to shy away from it just because of the cost and resources required to study and actually see those celestial bodies with their eyes.
Yes, there is such a telescope out there for the amateur astronomers to get their hands on, an affordable yet full of useful utilities to start their journeys. It is the Celestron Powerseeker 127eq.
The Celestron Powerseeker 127eq could well be their first-ever powerful telescope while we review this amazing addition to Celestron's line of products.
| | |
| --- | --- |
| Pros | Cons |
| ✅ Perfect entry-level telescope | ❌ uses a spherical mirror rather than a parabolic mirror |
| ✅Manual german equatorial mount | ❌needs collimating which is difficult for a beginner |
| ✅ Compact, lightweight and portable | |
| ✅Users can also download BONUS Starry Night Astronomy Software Package | |
| ✅ Comes with two eyepieces (20mm and 4mm), plus a 3x Barlow lens | |
Celestron Powerseeker 127eq specs:
We will start off by highlighting and explaining the salient features and specifications that you expect out of this under $200 telescope.
This will also give you a better understanding of how to use and setup the Celestron Powerseeker 127eq in the brief guide that follows after.
Specifications
It weighs: 2.37 pounds when fully assembled
Dimensions: 33 x 17 x 11 inches
The telescope class is: Newtonian Reflector
The telescope aperture is: 127mm
The focal ratio is: f/7.9
The eyepiece barrel diameter is 1.25"
The number of eyepieces you get: 2
The focal length of the eyepiece: 20mm (50x Magnification), 4mm (250x magnification), 3x Barlow Lens
Type of mount: Equatorial Mount
Type of Finderscope: 5×24
Optical tube length: 508mm
Lens diameter (objective): 24mm
To calculate the field of view for this telescope, check out this FOV calculator.
How to assemble/setup the Celestron Powerseeker 127eq
After having a gist of what specs this telescope has to offer we need to know once you've purchased this, how will you be assembling it.
A Brief Guide:
Firstly, set up the tripod by spreading its legs to its maximum and locking it into place. Next, the accessory tray that has proven to be extremely useful in many Celestron Powerseeker 127eq reviews, will be screwed tightly to the tripod with its designated screw space.
After this is set, you need to secure the base, and for that place it on the equatorial mount where after placing this mount, try to keep this platform really stable using the side screws.
Now if you look, you'll find another screen behind the equatorial mount, from that hole the latitude adjustment screw will be tightened securely.
Now using the detent pin, lock the counterweight bar and counterweight halfway through the threaded hole
Next, before you try to attach the Celestron Powerseeker 127eq telescope to the shaft you must loosen the screw of the control table from the chrome end side and slide in the slow-motion control into the equatorial mount, after which you must tighten it.
Next, before mounting the Celestron Powerseeker 127eq telescope you must remove the knobs to put it into place.
You need to now center and straighten the tube screws with the mounting holes, placing the holders of the tube on the mount. Simply tighten the knobs now so that the tube is in a stable position.
Moving to the finder scope lens from which you need to remove the plastic cap and then firmly securing the finder scope with the help of its nuts on the telescope body.
The second last step would be to uncover the focuser and install the eyepiece that is required.
Lastly, the Barlow lens is only to be used when an extremely zoomed-in image is to be seen, however, too much magnification is not suitable for the Celestron Powerseeker 127eq and one is better off without them.
Sample images: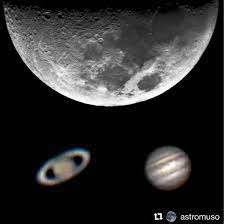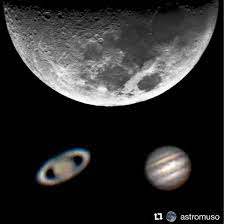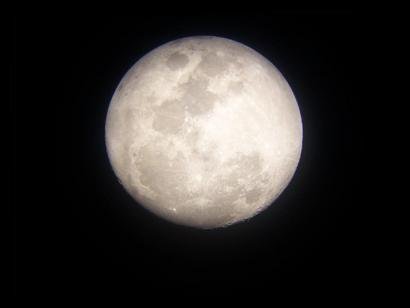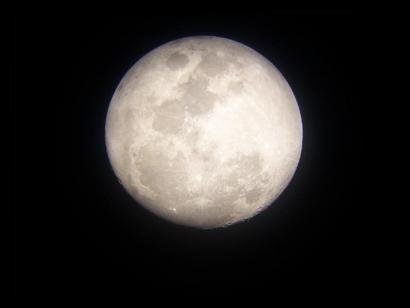 How To Use Celestron Powerseeker 127EQ: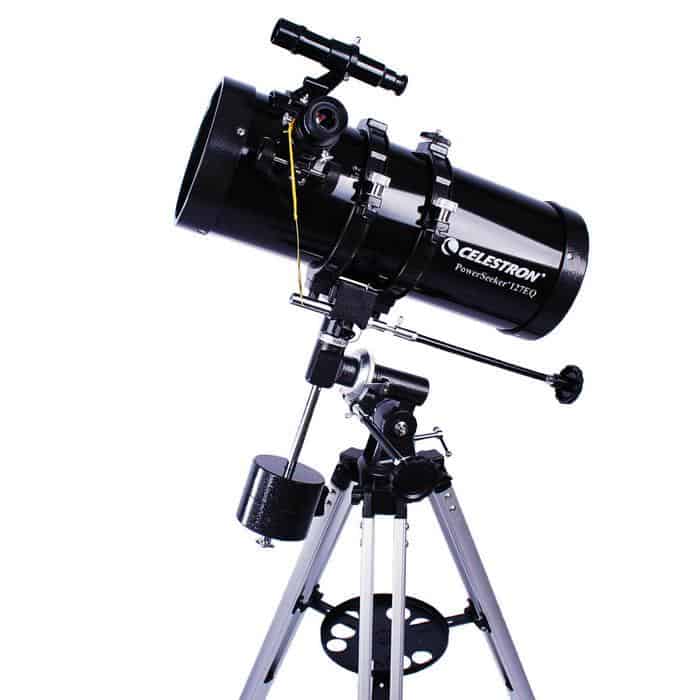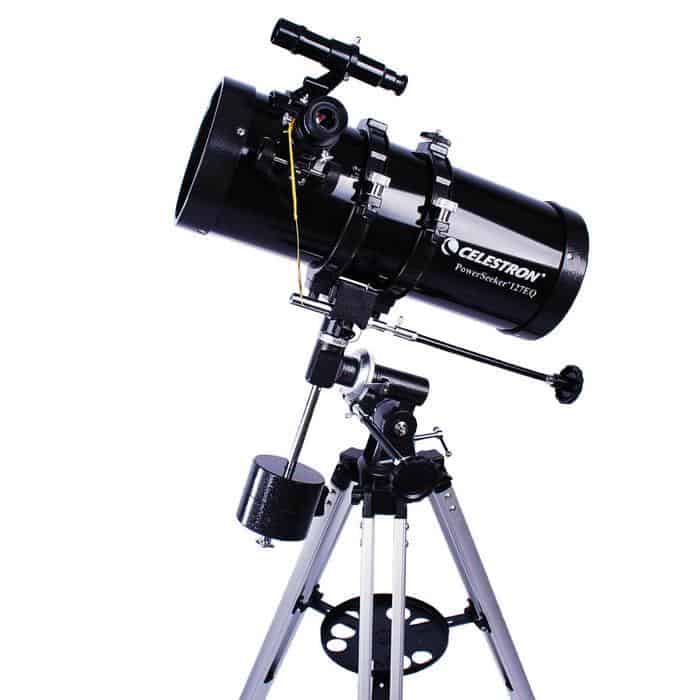 The Celestron Powerseeker 127eq is quite powerful to see a wide range of orbital bodies for you to see such as the sun, the moon, Jupiter, Saturn, and anything between.
Regarding seeing the moon, this Celestron Powerseeker 127eq has reviewed to be extremely sufficient for a clear image and if the light is too bright, you may use Celestron filters, be it the sun or a full moon as the lights will be too bright without it.
Now this Celestron Powerseeker 127eq may not be the best option for astrophotography because of its beginner level nature but rest assured after setting it right you can view certain galaxies, nebulas, and planets by mixing and matching the 20mm and 4mm lens with 3x Barlow lens. If you're confused about how to use Celestron Powerseeker 127eq, you have all you need to be provided in the manual and different reviews.
Salient Features That Make it Stand Apart
Mirrors
The Celestron Powerseeker 127eq uses a mirror to gather light instead of the refracting telescopes. There is no use of a lens in this telescope.
Aperture
The aperture for this price point is really great and possibly the best out there. The aperture however is useless if the Celestron Powerseeker 127eq accessories are not up to the mark, which is not the case here. It is extremely stable and sturdy even at high magnification levels due to the lightweight aluminum structure.
The aperture is good enough for you to view Mercury, Martian ice caps, Jupiter with cloud belts and moons, and as far as Neptune, (though they will only appear as discs).
Mounting
The Equatorial mount contains manual slow-motion controls and allows for a very smooth tracking experience.
Eyepieces
Another form of necessity and as Celestron Powerseeker 127eq accessories you get a 3x Barlow lens which triples the intensity of magnification 3 folds for the same eyepieces. As one reads through the Celestron Powerseeker 127eq telescope reviews, one realizes the how its "The Sky" software which adds an extra nudge, providing 10000 object database with printable sky maps.
Celestron Telescope Comparison: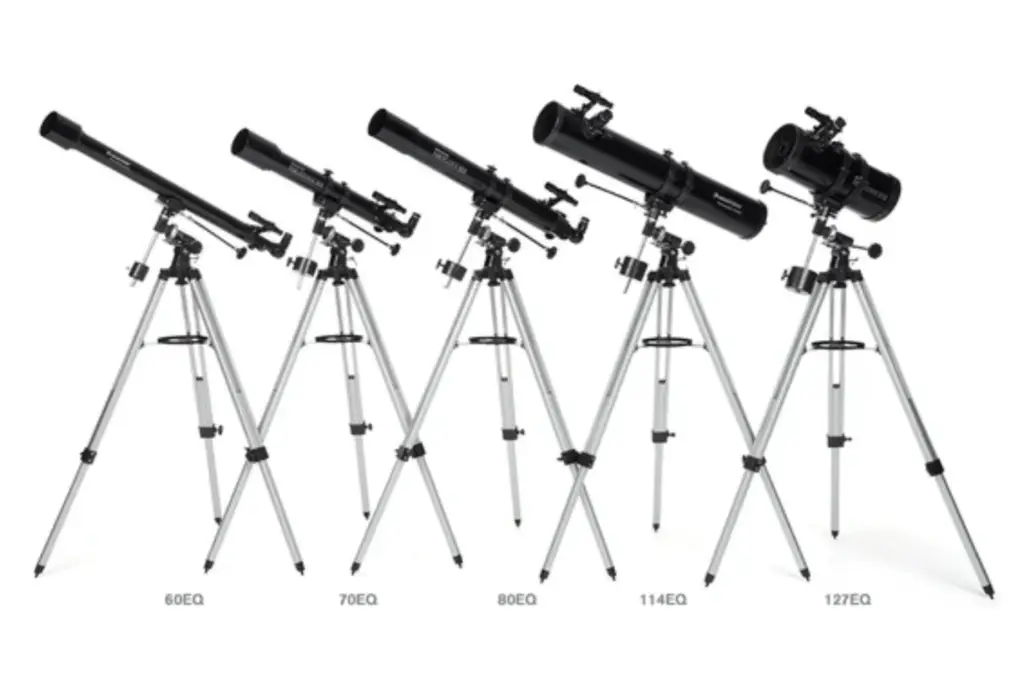 A comparison to the Celestron Powerseeker 127eq telescope after extensive reviews is simple, there is a very rare chance of finding a good enough competition that delivers such quality at the given price. By rare meaning, there is no other better, ideal option for a beginner to start their astronomical journey. It is easy to set up, portable, and at a price that provides great value for money.
Collimating the Celestron Powerseeker 127eq
This is something that will worry first-time users in particular because this telescope does not come with a preconfigured setting, so it is NOT good to go, but needs minimal adjusting and assembly. However, the mechanics of collimating are that you need to adjust the primary and the secondary mirror. It may seem a bit daunting of a task but this is something that one gets the hang of.
How To tell if The Telescope Needs Collimating?
Since this is a reflector type and the mirrors do not come already aligned, just keep this in mind that you will always have to make minor adjustments to your Celestron Powerseeker 127eq. A good sign is that the image will not appear at all and if it does it will be unclear and that is when you know that your telescope needs to be collimated.
Now that we've understood how the Celestron Powerseeker 127eq telescope works and what reviews constitute a majority, let us briefly go over the pros and the cons before and after knowing how to use the Celestron Powerseeker 127eq.
Pros
The optics quality is unimaginable at this price where the build quality will surely last you years. From its glass to its high transmission aluminum. The aperture size of 127mm is great for a good variety of celestial objects that can be your next targets.
The process of assembly and mounting the Celestron Powerseeker 127eq telescope is easy and hassle-free, providing a seamless and stress-free astronomical journey every time.
Cons
We do not blame the price but the use of a spherical mirror instead of a parabolic mirror is one of the compromises made.
The constant need for the Celestron Powerseeker 127eq collimation is something many shy away from but like all reflectors, this one requires this effort too.
Looking for related guides? Here are some we think you'll like: 10 Best Dobsonian Telescopes to Buy in 2022 [From 6″ to 12″ ], 5 Best 8-Inch Dobsonian Telescope in 2022.

Final verdict
Setting up your Celestron Powerseeker 127eq from its manual has worked for a majority of the lot but if it still doesn't help, then look for tutorials in a video form as there are a lot of them. Otherwise, finding such an affordable telescope with such amazing, useful, and high-quality features is certainly something that is currently not available in the market. Also the name of Celestron is in itself a proof of providing high-quality products and the 2-year warranty backs that up.
All in all, for beginners under a budget and after providing and giving the Celestron Powerseeker 127eq review, we can say that if you're interested in astronomy this is the safest and the best bet providing excellent imaging and optical quality. Along with reliability in terms of the tripod and mount for the price you pay to keep you interested and not make you regret your passion.
I hope you liked this article. Do read up more of our work as well. Let me suggest some: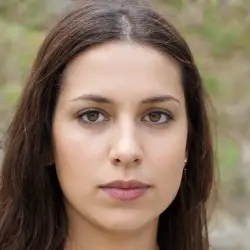 Latest posts by Maria Chan
(see all)